Since the eyes are the windows to the soul, a blepharoplasty can help you open that window to a sunnier, more youthful appearance. Eyelid surgery, also called a blepharoplasty, is a procedure to remove sagging skin, then lift and reposition the remaining skin on the upper lids and/or remove the bulging tissue of the lower lids. Drooping upper eyelids and puffy bags below the eyes can make you look older and more tired than you feel and in some cases, even interfere with your vision if there is too much loose skin in the upper eyelids. These kinds of problems can also happen at any age, especially in the case of bags under the eyes, which are often a characteristic in certain families and may occur as early as the late teens. A surgical eye lift can make a huge improvement in your appearance when performed by an expert facial plastic surgeon, like Dr. Eugene "Gene" Alford in Houston, TX. At Alford Plastic Surgery, Dr. Gene uses his training and experience in cosmetic and reconstructive surgery to correct wrinkles, ptosis, uneven eyes, and drooping eyelids for a natural, refreshed result.
A personalized eyelid lift in Houston, TX at Alford Facial Plastic Surgery provides both functional and beautifying improvements to your eyes, with amazing benefits like:
Expanding eyesight by increasing line of vision
Producing a more present, aware expression
Achieving a younger, refreshed appearance
Reducing looseness and/or excess in the lower and upper eyelids
Reducing lumps in the bottom lids
Improving the contour and aesthetic of the eyes
Increasing comfort by eliminating rubbing of skin folds
Eyelid Lift Reviews
"I think we never truly realize what we have until we lose it . I spent nearly 5 years hiding behind sunglasses when my eyes started to protrude. It was hard to talk to people or have a serious conversation, because I always looked startled or angry or both . Dr. Soparkar and Dr. Alford gave me some hope to take off the shades and begin living a little again. Now I am all healed up. My eyes are better protected and my optic nerve is not compromised. I no longer wear sunglasses everyday. When I meet new people, I no longer get a perplexed, sympathetic, or even repulsed looks. I get to be just me again. So thank you both for giving me my life back."
- L.L. /
Office Visit /
Nov 04, 2015
Previous
Next
Am I A Candidate for Eyelid Surgery?
Eyelid surgery is performed on both men and women. During the initial consult, Dr. Gene will provide treatment options based on your existing symptoms. Most often, ideal candidates are impaired by excess, sagging skin and folds on the upper eyelid or bulging skin just under the bottom eyelid. These irregularities can cause aesthetic and vision difficulties that can get in the way of daily life. For a more awake appearance, eyelid surgery may be the appropriate surgery for you. If you have loose skin that droops on the upper eyelid or bags under the eyes, an eyelid lift can treat these conditions and provide you with a more youthful appearance.
Correction of a sagging or bulging eyelid provides one of the most dramatic improvements possible with aesthetic facial work. During eyelid surgery, which usually takes 2 – 3 hours, Dr. Gene removes excess skin from the upper lid, camouflaging the incision in the upper lid skin fold. The lower eyelid incision is hidden immediately below the eyelash line or inside the pink part of the lower eyelid. In addition to the removal of excess skin, Dr. Gene may also tighten weak muscles and remove herniated fat, which will result in a smoother skin tone. All of these options will be discussed with you during your consultation. While a blepharoplasty may not completely eradicate your crow's feet, it can result in a more alert, refreshed, and brighter appearance.
Eyelid surgery is performed as an outpatient procedure, so you will be released to a responsible party after surgery to recover in the comfort of your own home. It is expected following this procedure for the eyelids to swell and show considerable bruising. Most swelling usually resolves quickly over 1 – 2 days (more slowly if you suffer from allergies) and discoloration will diminish more gradually over 7 –10 days. You may notice that 1 eye may be slightly more or less swollen than the other, which is normal and is not cause for concern. Also, a feeling of overall tightness is normal. Do not be discouraged by swelling and discoloration. These conditions are a normal part of healing following a blepharoplasty procedure and will subside within approximately 2 weeks.
Your first post-op visit will be 7 days after your surgery. At this time the sutures will be removed. Following suture removal, you will be asked to return to the office for a follow-up evaluation at 2 weeks after your surgery and 1 month after surgery.
The results of your eyelid surgery will become more apparent as the swelling decreases, but your final results should be visible about 2 – 3 months after your surgery. Your eyelid surgery will make you look younger, but the natural aging process will still continue, so it's important to protect your eyes from sun and environmental exposure to prolong your results. You can schedule a consultation with Dr. Gene for a touch-up surgery or nonsurgical options if you ever want your results refreshed.
What Does An Eyelid Lift Cost?
The cost of an eyelid lift will vary based on the complexity of the case, There may be additional expenses including hosptial and anesthesia that will be discussed further in your consultation.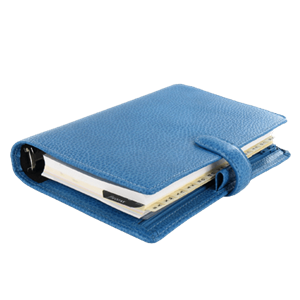 Plan Your Procedure
Recovery Time

2 - 4 Weeks

Average Procedure Time

2 - 3 Hours

Post-op Follow-up

5 - 7 Days

Procedure Recovery Location

Outpatient
Contact Us
Crepey eye skin
Dark circles
Deep under eye grooves
Droopy eyelids
Excess eyelid skin
Eye asymmetry
Hanging eyelid skin
Loose eyelid skin
Puffy bags
Sagging eyelids
Uneven eyes
Occasionally, swelling may cause the lower lid to become separated from the eye and may lead to incomplete eyelid closure for a few days. Both of these conditions will resolve as swelling diminishes. Tearing or eye irritation, if present, will also usually resolve as swelling decreases and eyelids close, but you may be given prescription eye medications to lessen this irritation. Some patients may experience discoloration in the whites of their eyes, but this condition is painless, generally subsides within 7 – 10 days, and will not harm your vision. Call our office immediately if you have any concerns or questions about your recovery.
For a more dramatic improvement, an eyelid lift may be combined with a facelift or brow lift to remove more excess skin from the face. An eyelid lift may also be enhanced with dermal wrinkle fillers, like Juvéderm or Restylane, and/or BOTOX wrinkle relaxer injections. Dr. Gene will review your options and help you create your personal treatment plan based on your concerns and goals.
If your vision is impaired from hanging skin on the upper eyelid, or you are frustrated by puffy bags underneath your eyes, then an eyelid lift at Alford Facial Plastic Surgery may be right for you. This treatment can help you look youthful and awakened while offering a beautiful answer to your vision impairment concerns. We encourage you to call our office in Houston, TX to make a consultation with Dr. Eugene Alford.
Related Procedures