What is Orbital Decompression?
Exophthalmos, most commonly associated with Graves' disease, is an abnormal protrusion or bulging of the eyeballs. In addition to the unusual appearance bulging eyes creates, the eyelids retract causing eye irritation and redness, vision problems develop, and you can feel chronic eye pain and headaches. To treat bulging eyes (exophthalmos), orbital decompression surgery can be performed to remove certain bones in the eye socket and nasal sinuses to create more room in the orbital socket for the eyes. Once the eye socket is enlarged, the eyes will move back into their normal position.
For the most successful cosmetic and functional result Orbital Decompression surgery is performed by 2 surgeons. Dr. Eugene "Gene" Alford will provide the intranasal endoscopic approach and perform endoscopic sinus surgery to open the sinuses directly bedside the eye and an oculoplastic surgeron will reduce the bones of the orbit.
Orbital Decompression Surgery Reviews
"I think we never truly realize what we have until we lose it . I spent nearly 5 years hiding behind sunglasses when my eyes started to protrude. It was hard to talk to people or have a serious conversation, because I always looked startled or angry or both . Dr. Soparkar and Dr. Alford gave me some hope to take off the shades and begin living a little again. Now I am all healed up. My eyes are better protected and my optic nerve is not compromised. I no longer wear sunglasses everyday. When I meet new people, I no longer get a perplexed, sympathetic, or even repulsed looks. I get to be just me again. So thank you both for giving me my life back."
- L.L. /
Office Visit /
Nov 04, 2015
Previous
Next
Orbital decompression surgery is usually completed in 1 hour with the patient under general anesthesia. Dr. Gene along with your oculoplastic surgeron perform orbital decompression surgeries with an intranasal endoscope route to remove 1 or more walls of the eye socket. The advantage of this approach is that it is successful from both a cosmetic and functional standpoint as it both protects the eye from vision loss, and restores the eye's normal appearance.
After your surgery, you will have an overnight stay in hospital so nurses can monitor your recovery and provide professional medical care. You will be examined the day after your surgery and released from the hospital to recover at home. Patients generally take 1 – 2 weeks for recovery before returning to work and their normal activities. Dr. Gene will let you know when it is safe to resume more strenuous activities, like exercise.
Although there will be swelling and inflammation, you should be able to see an improvement immediately after your surgery. As your recovery continues, your eyes will begin to look and function more normally. You will require follow-up visits to check your progress and check for any concerns.
What Does Orbital Repair Cost?
Since each case is unique, there is no typical or average cost for orbital decompression surgery, but since it is a medically necessary procedure, it is usually covered at least in part by health insurance. Our office will communicate with your insurance company to determine your coverage, benefits, and personal expenses. Once your insurance coverage is determined, Dr. Gene can go through a breakdown of your costs.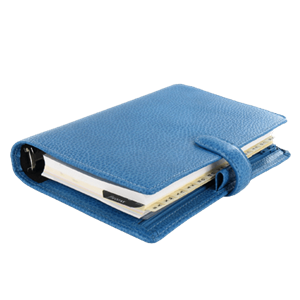 Plan Your Procedure
Recovery Time

1 - 2 Weeks

Average Procedure Time

1 Hour

Post-op Follow-up

1 Day

Procedure Recovery Location

Overnight Stay in Hospital
Contact Us
Orbital Decompression FAQs
Bulging eyes
Chronic eye irritation
Chronic eye pain
Double vision
Enlarged eyeballs
Graves' disease
Headaches
Optic neuropathy
Scar tissue over the cornea
Thyroid eye disease
Orbital decompression surgery can benefit anyone who needs more space in their orbital cavity in order to move their eyes back to a normal position. Bulging eyes are a common side effect of Graves' disease and thyroid eye diseases.
Since the endoscope goes through the nose to reach the orbital cavity, there are no incisions made in the skin. There will be some bruising, swelling, and inflammation within the eye socket, but this is temporary.
Most of the time, orbital decompression surgery is performed alone, but Dr. Gene may also perform another reconstruction surgery based on your needs, including facial reconstruction surgery, facial paralysis surgery, MOHS reconstruction surgery, head and neck reconstruction surgery. Plastic surgery, like an eyelid lift or facelift, may also be added if you want to refresh your appearance for more dramatic results.
Related Procedures