What is Revision Rhinoplasty?
The majority of patients are happy with their rhinoplasty results, but in some cases, the patient may have minor or major concerns that can be addressed with revision rhinoplasty (also known as secondary or corrective nose surgery). If you want or need your nose fixed after nose reshaping surgery, it may make you feel more confident to go to a plastic surgeon who specializes in cosmetic and reconstructive facial surgeries, like double board-certified plastic surgeon, Dr. Eugene "Gene" Alford in Houston, TX. Whether you are looking to complete your first (primary) nose surgery with subtle shaping or you need to have cartilage and bone grafts to rebuild the structure of the nose, Dr. Gene at Alford Plastic Surgery will perform delicate revision rhinoplasty to improve the appearance and function of your nose. Dr. Gene is experienced in the structure of the face and the best methods in restoring the cartilage and bone structure of the nose for attractive results with improved nasal function and long-lasting results.
Revision Rhinoplasty Reviews
"Much Better - Houston, TX - He is so kind and took the time to make sure I understood what was going to be accomplished through surgery. He wanted me to be certain I wanted to go through this again. His staff was also great. They took the time to explain everything fully to me and guide me through my process."
- K. /
RealSelf /
Sep 01, 2015
"Best in Revision Rhinoplasty Surgery. Houston, TX - After a botched rhinoplasty in the UK I consulted with Dr. Hamilton in Houston, TX. He recommended that he not perform the surgery as it was quite a complex case, and therefore suggested going to a specialist in revision surgeries for the nose, Dr. Alford. Earlier this year Dr. Alford operated on my nose: the bump is gone and the tip is straight. What else could one ask for?"
- L. /
RealSelf /
Dec 11, 2015
"Revision Rhinoplasty - Houston, TX - Dr. Alford is excellent in communication and has a great staff. Hardly any wait time. Easy to reach and questions or always answered. Recovery was very easy."
- T. /
RealSelf /
Dec 14, 2015
"Needed Someone to Fix What Another Doctor Messed Up - Houston, TX - Never have I been fortunate to have been under the care of a physician who values your time and the impact of your health issue on you both physically and emotionally. DR. Eugene Alford does both. His office was always on time, his staff are extremely friendly and caring and he never made you feel like he was in a hurry. With Dr. Alford you feel like you are his only patient. As for expertise, he is exceptional. He sets high standards and achieves them. He is committed to getting you the best outcome possible and you are involved in his plan of care from step one. He takes the time to educate you and wants your feedback. His hands are miracle workers and I have the nose now to prove it. I can never thank him enough for giving me my confidence back."
- O. /
RealSelf /
Jan 09, 2016
"Dr. Alford is my favorite doctor of all time, and I've had a LOT of doctors. When others docs told me there was nothing they could do to repair my nose after cancer resection caused it to deviate and sit beneath my eye, he scoffed and said he could help. His life experiences have made him a doctor with rare insight into what his patients are experiencing ... losing the life we once had, handling depression, and trying to make the most of what we have. He is a kind and gentle man but tells the truth about expectations. I cannot say enough good things about him. If you have found him and decide to be one of his patients, you are a lucky person indeed."
- S.H. /
Google /
Apr 06, 2018
Previous
Next
What are the benefits of revision rinoplasty?
Even minor issues with your nose can have a significant impact on your health and quality of life. Revision rhinoplasty improves the function and appearance of your nose — so you feel confident and look your best. Patients often work with Alford Plastic Surgery for the following reasons:
Expertise: Not all plastic surgeons have the experience to perform revision rhinoplasty. It is important to choose a board-certified surgeon with a strong track record of success.
Customization: Every patient is different, and revision rhinoplasty requires a personalized approach. Dr. Alford will develop a surgical plan tailored to your unique needs and goals.
Natural-looking results: Dr. Alford is a skilled artist who strives to create rhinoplasty results that look natural and balanced with the rest of your features.
Who is a candidate for revision rhinoplasty?
Patients who are not happy with their primary rhinoplasty results may be eligible for revision rhinoplasty. Ideal candidates have specific goals in mind for the appearance and function of the nose. Patients should be in good physical health and have realistic expectations for their revision rhinoplasty results. We may also recommend waiting for a certain period of time to allow your nose to heal completely before considering revision surgery. Dr. Gene will perform a comprehensive evaluation to determine if this procedure is right for your needs at this time.
The complexity of your revision rhinoplasty will determine the amount of time you need in surgery, but most patients spend 3 – 5 hours in corrective nose surgery. Revision rhinoplasty can be performed with a closed or open approach, depending on the amount of changes that are needed. A closed approach is usually used for minor cosmetic changes, while the open approach is better for changes to the structure of the nose. If more cartilage is needed, Dr. Gene can harvest cartilage from the ears or ribs to provide support. Once Dr. Gene completes the corrections, splints or nasal packing will be used to hold the results in place during the recovery period.
Revision rhinoplasty is usually performed as an outpatient procedure, so the patient will be able to return home after their surgery to recover in the comfort of their home. Dr. Gene will schedule a follow-up appointment 1 week after your surgery to check your results and healing, plus remove your nasal splints. Most patients will want to take about 2 – 3 weeks for recovery for optimal healing. Dr. Gene will talk to you about your recovery, including what to expect, what to watch for, and ways to make your healing faster and more comfortable.
Depending on the extent of your revision rhinoplasty, you may be able to see some changes immediately after surgery, but the final results will become visible after the swelling and bruising are gone. The results of your revision rhinoplasty should be permanent unless you have another nose surgery or you suffer an injury to the nose. If you do need or want another nose surgery after your corrective nose surgery, please contact Dr. Gene for a consultation to determine your best options.
What does Revision Rhino Cost?
Revision rhinoplasty is priced based on the complexity of the case and if grafts are needed. It is more expensive than the original nose surgery because re-building and structuring the nose is more difficult and requires very skilled hands, like those of facial plastic surgeon, Dr. Gene.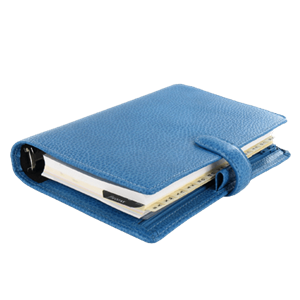 Plan Your Procedure
Recovery Time

2 - 4 Weeks

Average Procedure Time

3 - 5 Hours

Post-op Follow-up

1 Week

Procedure Recovery Location

Outpatient
Contact Us
Revision Rhinoplasty FAQs
Asymmetry
Breathing trouble
Incomplete nose shaping
Minor adjustment after nose surgery
Overdone nose surgery
Structural collapse of cartilage or bone
Unsatisfactory results
The best candidates for revision rhinoplasty have already had at least 1 nose reshaping surgery and are unhappy with the appearance or function of their nose. Since you may have already had a bad surgical experience, it is important to choose a surgeon with the best credentials, experience, and results in corrective nose surgery, as well as someone you can trust. Dr. Gene will spend as much time as needed with you to help you determine if he is the best surgeon for your revision rhinoplasty, so you can feel confident about your choice.
The incisions made during revision rhinoplasty are usually the same as the ones used during your primary nose surgery, which are either on the inside or underside of the nose for minimal visibility after healing. If cartilage grafts are needed from the ear or rib, Dr. Gene will take care to make the smallest incisions possible in areas that will be easily concealed or difficult to see after healing.
If revision rhinoplasty is being performed to correct structural damage, Dr. Gene may consider adding septum and/or sinus surgery to further improve your breathing and nasal functions. If the revision rhinoplasty is being performed to improve the appearance of the nose, Dr. Gene may suggest an additional cosmetic surgery, like a facelift or chin implant to further balance the face and enhance your final results.
Related Procedures
Related Posts