What Is Head and Neck Surgery?
A cancer diagnosis can be both terrifying and overwhelming with all the information and options you will be given. You will begin to assemble your cancer care team, including your Primary Care Physician and an Oncology (cancer) Specialist. While removing and healing the cancer is the first priority, an important part of healing is restoring your appearance. Double board-certified plastic and reconstructive facial surgeon, Dr. Eugene "Gene" Alford performs reconstructive surgery for patients with head and neck cancers (tumors) at Alford Facial Plastic Surgery in Houston, TX including:
Hypopharyngeal cancer
Laryngeal cancer
Nasal cavity cancer
Nasopharyngeal cancer
Oral cancer
Oropharyngeal cancer
Paranasal sinus cancer
Parathyroid cancer
Salivary gland tumors
Thyroid cancer
Reviews
"Gene Alford is always honest and trustworthy, which is why I respect his opinion."
- Anonymous /
Office Visit /
Jan 15, 2018
"Dr. Alford is brilliant! - The advice and solutions Dr. Alford provides are excellent. His knowledge and ability to identify a problem & improve or fix it are amazing."
- Anonymous /
Vitals /
Mar 05, 2019
"Outstanding Plastic Surgeon! - I have seen Dr. Alford several times and everytime has been a productive experience with excellent results. I am very pleased with all the advice & work Dr. Alford has done on me and look forward to having a fat transfer done soon! Dr. Alford is extremely knowledgeable and uses his knowledge brilliantly. Love my cheeks & lips now! Lindsay is wonderful to work with. Dr. Alford and..."
- R.M. /
RealSelf /
Mar 08, 2019
"I am very happy with my lip lift and will be returning for my injections. Dr. Alford is brilliant! He gives simple solutions to concerning medical issues and detailed information about what procedures are available and the expected results. He is helpful and generous with his knowledge. Ashley & Alison were a huge help with updating my records! Highly recommend."
- R.M. /
Google /
Jan 28, 2021
"Dr. Alford helped give me give me smile back along with gave me a chance to breathe again after multiple injuries as an event planner serving the military injury .He truly listened attentively takes his time ,very caring and makes a big difference an incredible surgeon Very Proud to recommend him and his staff"
- A.J. /
Healthgrades /
Jul 22, 2020
Previous
Next
Head and neck reconstruction surgery may take anywhere from 2 – 8 hours, depending on the size of the tumor and complexity of your case. Dr. Gene will work with your oncology team to first treat and remove the tumor, then carefully reconstruct the healthy tissue to restore your appearance. Dr. Gene will develop a treatment plan based on your case and goals, which may include skin grafts, bone grafts, facial implants, or skin flaps. During your consultation, Dr. Gene will communicate with you and your team to decide the best options and techniques for your reconstructive surgery.
In most cases you stay one night in the hospital, then Dr. Gene will see you the next day and ensure you are ready to be discharged home. Pain is not severe in the vast majority of patients after head and neck reconstruction surgery with most people requiring pain medication only during the first week. You are able to eat whatever you want (most patients prefer a soft foods or a liquid diet), but you should avoid exercise or heavy lifting the first 1 – 2 weeks after surgery. Every operation, no matter how minor, is accompanied by swelling of the surrounding tissues, but it always seems more dramatic in the face. The swelling is usually greatest on the second or third day after your operation, so Dr. Gene suggests that you keep your head elevated as much as possible. The swelling itself is normal and is not an indication that something is wrong with the healing phase of your operation. Your face and neck will remain swollen with varying amounts of discoloration for several days. The most important thing to remember is that such swelling always subsides. Ordinarily, all sutures are removed within 2 weeks from the day of your surgery. During the interim, do not disturb sutures yourself to avoid obvious scarring.
During every reconstructive surgery, Dr. Gene's goals include preserving or restoring function in the treated areas, plus helping you look as much like your pre-surgery self (minus the tumor) as possible. Using advanced techniques and his vast experience, Dr. Gene understands the delicate tissue of the head and neck, including the nerves, muscle, skin, soft tissue, and blood supply, which helps him to give you your best results and appearance. It may take up to a year to see your final results, but you should see improvement immediately after surgery and throughout your recovery period.
What does Head Surgery Cost?
Your cost for head and neck cancer removal and reconstruction will be determined based on the stage of your cancer, the size of the tumor, the area being treated, the complexity of your case, and your insurance coverage. Our office will contact your health insurance company to ensure your maximum coverage and then Dr. Gene will discuss your out-of-pocket payment amount and options.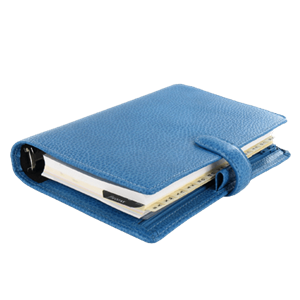 Plan Your Procedure
Recovery Time

1 - 3 Weeks

Average Procedure Time

2 - 8 Hours

Post-op Follow-up

1 Day

Procedure Recovery Location

Overnight Stay in Hospital
Contact Us
Head/Neck Reconstruction FAQs
Anaplastic thyroid cancer
Benign tumors
Cancerous tumors
Follicular thyroid cancer
Head cancer
Hypopharyngeal cancer
Laryngeal cancer
Medullary thyroid cancer
Nasal cavity cancer
Nasopharyngeal cancer
Neck cancer
Oral cancer
Oropharyngeal cancer
Papillary thyroid cancer
Paranasal sinus cancer
Parathyroid cancer
Salivary gland tumors
Sarcoma of the head and neck
Skin cancer of the head and neck
Please schedule a consultation with Dr. Gene or your Primary Care Physician if you have an unusual lump, growth, or mass anywhere on your head or neck. Whether the mass is a cancerous, benign, or unknown tumor, it is typically best to have it removed. Dr. Gene can work with your cancer treatment team to ensure you get the best treatment for your concerns and your reconstructive work after excision will give you your best, most normal appearance.
During head and neck reconstructive surgery, Dr. Gene will place his incisions carefully in areas that will be easiest to conceal, such as in the hairline or in a natural fold of the skin. You will be given specific scar management rules and tips to help your surgical incisions heal as fast and cleanly as possible. It may take up to 1 year for scars to fully heal, but with proper care, your scars should be flat, smooth, and blend easily with your normal skin.
In some cases, reconstruction after head and neck cancer can be combined with another reconstructive surgery, like facial reconstruction surgery, facial paralysis surgery, MOHS reconstruction surgery, orbital decompression surgery. Patients may also consider a scar revision or cosmetic surgery after their scars have fully healed if they want further improvement in their appearance.
Related Procedures