ALMI (autologous lipocyte micronized fat) is a revolutionary, minimally invasive skin rejuvenating procedure that harnesses the natural power of your own body to repair, restore, and regenerate damaged tissue. Houston, TX facial plastic surgeon Dr. Gene Alford uses the ALMI procedure to improve elasticity, add volume, and repair soft tissues in the hands, face and restore hair growth in patients with thinning hair. ALMI ignites the natural process of tissue regeneration as a simple and nonsurgical procedure, involving the removal, processing, and injection of your own fat cells. Effects are progressive and long-lasting with very few side effects or risks. Schedule a consultation at Alford Facial Plastic Surgery to learn more about the procedure some are calling the "natural rejuvenation solution."
What are the Benefits of ALMI Fat Injections?
We understand that everyone has their own concerns and goals when it comes to their appearance. This is why Alford Facial Plastic Surgery is proud to provide patients with the many advantages of ALMI. This revolutionary procedure in Houston, TX, has been shown to:
Improve skin texture and tone
Add volume to areas with lost or diminished fat
Reduce the appearance of facial wrinkles and folds
Diminish scarring
Shrink enlarged pores
Restructure loose or sagging skin
Reviews
"Gene Alford is always honest and trustworthy, which is why I respect his opinion."
- Anonymous /
Office Visit /
Jan 15, 2018
"Dr. Alford is brilliant! - The advice and solutions Dr. Alford provides are excellent. His knowledge and ability to identify a problem & improve or fix it are amazing."
- Anonymous /
Vitals /
Mar 05, 2019
"Outstanding Plastic Surgeon! - I have seen Dr. Alford several times and everytime has been a productive experience with excellent results. I am very pleased with all the advice & work Dr. Alford has done on me and look forward to having a fat transfer done soon! Dr. Alford is extremely knowledgeable and uses his knowledge brilliantly. Love my cheeks & lips now! Lindsay is wonderful to work with. Dr. Alford and..."
- R.M. /
RealSelf /
Mar 08, 2019
"I am very happy with my lip lift and will be returning for my injections. Dr. Alford is brilliant! He gives simple solutions to concerning medical issues and detailed information about what procedures are available and the expected results. He is helpful and generous with his knowledge. Ashley & Alison were a huge help with updating my records! Highly recommend."
- R.M. /
Google /
Jan 28, 2021
"Dr. Alford helped give me give me smile back along with gave me a chance to breathe again after multiple injuries as an event planner serving the military injury .He truly listened attentively takes his time ,very caring and makes a big difference an incredible surgeon Very Proud to recommend him and his staff"
- A.J. /
Healthgrades /
Jul 22, 2020
Previous
Next
Who is a Candidate for ALMI?
Men and women seeking a modern, natural way to stimulate hair growth, restore lost volume, plump up flat features, or smooth out lines and wrinkles without surgery or synthetic products may be eligible for the ALMI treatment technique. Ideal candidates should be in good overall health and have at least a small amount of excess fat on the body. If you have futher questions about whether you may qualify for ALMI, be sure to schedule a consultation wtih Dr. Gene.
During the ALMI procedure, Dr. Alford or a member of our team will use local anesthesia to numb the area that the fat will be harvested from. When you are comfortable and numb, a manual liposuction method will be used to collect adipose tissue (fat) from either the hips or abdomen. The tissue is placed in a centrifuge and separated using careful ALMI protocols. The adipose fat is then placed into syringes and incorporated into the treatment area(s). The technique used is very similar to that of injectable fillers or fat transfer. During this time, we may also draw a small amount of blood to prepare a platelet-rich plasma (PRP) serum. This will be applied to the treatment sites after your injections to promote faster healing and cell regeneration if Dr. Alford feels that it would be beneficial.
As ALMI is a minimally invasive procedure, you are free to return to your daily activities following treatment. Dr. Alford and our team will provide you with comprehensive aftercare instructions and will ensure you know how to care for your treatment sites post-procedure. You may feel mild discomfort, and the harvesting site may be bruised, red, or inflamed for a few days following treatment. These symptoms should subside in the days following your procedure. Some results will be noticeable immediately while others will appear as healing progresses.
You will enjoy a smooth, rejuvenated look with hollowed areas appearing more filled out. Wrinkles and fine lines will be less obvious. ALMI can help define your jawline for a more defined, taut appearance. In addition, you will notice improved skin texture, tone, and elasticity in the treated areas. As your natural production of collagen is stimulated, your results will become more radiant over time. When used on the scalp, the ALMI procedure stimulates natural hair growth to prompt the follicles to self-heal and produce at a faster rate. For many patients, this means thicker and healthier hair.
The cost of your ALMI procedure will be determined during your consultation after a discussion about your aesthetic goals. In order to create a comprehensive treatment plan, Dr. Alford will need to determine the amount of adipose tissue that will need to be harvested and the number of treatment areas that will be addressed. Additionally, your procedure may or may not involve the use of PRP therapy, which may also affect the cost of your treatment.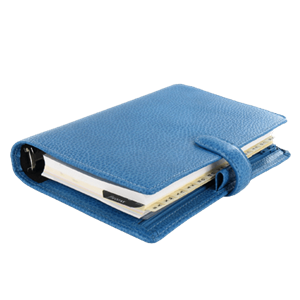 Frequently Asked Questions
What conditions can ALMI treat?
While the ALMI procedure can be used in many applications on the body, Dr. Alford treats hair loss, lack of collagen, and volume loss with the ALMI procedure. Discuss your hand, face and/or hair concerns during a consultation at our Houston, TX facility to learn how ALMI can help you achieve your aesthetic goals.
Who is a good candidate for ALMI?
Any man or woman who is in overall good health that is dealing with thinning hair, fine lines and wrinkles, and skin texture, tone, or elasticity issues may be an ideal candidate for ALMI fat injections. During a consultation, Dr. Alford can explain your treatment options and help you decide if ALMI will effectively address your needs and concerns.
Can I combine ALMI with other aesthetic procedures?
Yes, many of our patients choose to combine ALMI with other surgical and/or nonsurgical procedures. Patients often opt to add an injectable filler to further plump their lips. If you are considering combining another procedure with your ALMI fat injection, be sure to be forth-coming during your consultation so that Dr. Alford can further customize your treatment plan.