If you are on the fence about having a surgical procedure done, consider nonsurgical treatments, such as microneedling, to rejuvenate the skin. Facial plastic surgeon Dr. Eugene Alford is now offering microneedling with a revolutionary device called the SkinPen®. It's a fairly quick procedure that Dr. Alford performs at his office in Houston, TX. Microneedling uses many fine-gauge needles to effectively and safely create "micro-injuries" in the needed areas of the skin. These small micro-injuries prompt the body's natural production of elastin and collagen, two nutrients that enhance the overall health and appearance of your skin's complexion. Often performed with other skin treatments, like vitamin serums or PRP (platelet-rich plasma), microneedling may help reduce pores, stretch marks, and scars. Make an appointment for a consultation at Alford Facial Plastic Surgery to hear more about the benefits of microneedling and how to address and personalize your skin concerns and goals.
Benefits Of Microneedling
Microneedling in Houston, TX at Alford Facial Plastic Surgery offers multiple excellent benefits to revitalize the health and appearance of your skin, including:
Provides a minimally invasive alternative to surgery
Reduces lines and wrinkles
Tightens and firms skin
Improves a wide variety of skin issues and concerns
Creates a refreshed, more youthful complexion
Balances skin tone and texture
Boosts collagen and elastin production
Lessens the appearance of scars and acne scars
Diminishes stretch marks
No downtime with a quick recovery period
Reviews
"Gene Alford is always honest and trustworthy, which is why I respect his opinion."
- Anonymous /
Office Visit /
Jan 15, 2018
"Dr. Alford is brilliant! - The advice and solutions Dr. Alford provides are excellent. His knowledge and ability to identify a problem & improve or fix it are amazing."
- Anonymous /
Vitals /
Mar 05, 2019
"Outstanding Plastic Surgeon! - I have seen Dr. Alford several times and everytime has been a productive experience with excellent results. I am very pleased with all the advice & work Dr. Alford has done on me and look forward to having a fat transfer done soon! Dr. Alford is extremely knowledgeable and uses his knowledge brilliantly. Love my cheeks & lips now! Lindsay is wonderful to work with. Dr. Alford and..."
- R.M. /
RealSelf /
Mar 08, 2019
"I am very happy with my lip lift and will be returning for my injections. Dr. Alford is brilliant! He gives simple solutions to concerning medical issues and detailed information about what procedures are available and the expected results. He is helpful and generous with his knowledge. Ashley & Alison were a huge help with updating my records! Highly recommend."
- R.M. /
Google /
Jan 28, 2021
"Dr. Alford helped give me give me smile back along with gave me a chance to breathe again after multiple injuries as an event planner serving the military injury .He truly listened attentively takes his time ,very caring and makes a big difference an incredible surgeon Very Proud to recommend him and his staff"
- A.J. /
Healthgrades /
Jul 22, 2020
Previous
Next
Are you experiencing slight or moderate skin issues, like rough skin or low elasticity, pores, scars, and/or stretch marks? You may be a good candidate for microneedling treatments. Microneedling induces the production of collagen and elastin in the troubled areas of your skin, returning it to a more natural-looking state and better overall skin health.
Our Microneedling Technique
At Alford Facial Plastic Surgery, microneedling is performed at our office in a comfortable treatment room in about 30 – 60 minutes with local anesthesia or numbing cream if preferred, but patients generally experience mild or no discomfort. The areas of skin being treated will be cleansed before the microneedling procedure begins. The SkinPen is passed evenly over targeted areas. After the microneedling is complete, a treatment, such as PRP (platelet-rich plasma) or a vitamin-infused serum, can be applied so the nutrients can penetrate deeper into the skin. A moisturizer is then selected for your skin type and will be massaged in along with UV protection because the treated skin will be more sensitive following the treatment.
After your treatment, you might develop mild redness and some swelling for around a day, but this should resolve quickly on its own. It can take about 1 – 2 months as the elastin and collagen supply increases before you see visible improvements in the appearance and health of your complexion. You should plan to get around 4 – 6 follow-up treatments every month or so for ideal outcomes and long-lasting skin benefits.
Frequently Asked Questions
How much does microneedling cost? During your consultation, Dr. Alford will evaluate your skin and then create a personalized treatment plan for you. Once this is done, he will talk about all the costs and the procedure process. Alford Facial Plastic Surgery often offers specials on treatment packages so ask about our current promotions when you come into our Houston, TX office.
What exactly is microneedling?
Microneedling is a nonsurgical, FDA-approved procedure that rejuvenates your skin and is often referred to as collagen induction therapy. Alford Facial Plastic Surgery uses a groundbreaking device called the SkinPen to perform the procedure.
Can I combine other treatments with microneedling?
Microneedling is frequently combined with other skin treatments, like vitamin-rich serums or PRP (platelet-rich plasma), because after microneedling, it is easier for these other types of treatments to penetrate the lower layers of the skin. Dr. Alford can discuss what treatments (if any) you should consider combining with microneedling.
How many treatments are recommended for optimal results? Most patients need 3 – 6 treatments and microneedling can be done every 4 – 6 weeks. However, how many sessions you require will depend on the condition of your skin. A consultation with Dr. Alford will help determine the number of treatments you will need based on your skin and goals.

Is microneedling safe for everyone?
On the whole, microneedling is safe for nearly all skin types and tones. Skin injuries created by microneedling are so minor, and there are very few side effects afterward. The SkinPen device used at Alford Facial Plastic Surgery is one of the safest that has ever been developed and is FDA approved. Before considering microneedling, consult with Dr. Alford first as there are certain medical conditions that may make you a poor candidate for it.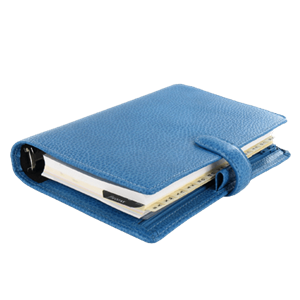 Related Post