Dr. Eugene "Gene" Alford of Alford Facial Plastic Surgery Center in Houston, TX specializes in a number of lip augmentation procedures, both surgical and nonsurgical in nature. Dr Gene's individualized approach ensures the technique chosen enhances your facial structure and is in line with your goals and desires. Dr. Gene believes that the upper lip has a dramatic overall impact on our appearance. Whether you were born with thin, unbalanced lips or time has taken its toll on the elasticity your skin once had (resulting in unwanted, downward-turning lips), Dr. Gene offers a solution: a subnasal lip lift. A subnasal lip lift shortens the skin distance between the upper lip and the base of the nose. This increases the amount of 'pink lip' that is seen, exposes the teeth more, and gives you fuller, more youthful-looking lips. A lip lift can effectively reduce the vertical height of the upper lip and provide more definition in the lip borders. This procedure commonly results in a natural appearing, youthful smile.
Lip Lift Reviews
"I am very happy with my lip lift and will be returning for my injections. Dr. Alford is brilliant! He gives simple solutions to concerning medical issues and detailed information about what procedures are available and the expected results. He is helpful and generous with his knowledge. Ashley & Alison were a huge help with updating my records! Highly recommend."
- R.M. /
Google /
Jan 28, 2021
Previous
Next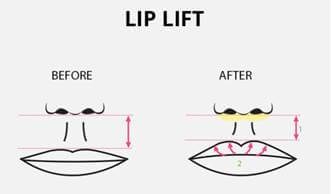 The subnasal lip lift surgery is an outpatient surgery, lasting about 1 – 2 hours. While results are typically immediately visible, there will also be some swelling, discomfort, and redness. As these symptoms subside, you will begin to notice more dramatic results. By the end of the recovery period, you will be pleased to see the full results of the procedure. The subnasal lip lift is a common surgical procedure in which a small piece of tissue is removed from the area between the nose and lip. After its removal, Dr. Alford will lift and secure the lip using sutures to amplify the healing. After its removal, Dr. Alford will close the incision with the upper lip in its new lifted position using small sutures placed underneath the nostrils. The location of these sutures allows for any incision lines to be beautifully hidden in the natural crease below the nostrils, making them nearly invisible. Choosing Dr. Gene to perform your lip lift procedure means you are receiving the benefit of his expertise as well as his specialized limited incision technique.
The lip lift procedure is considered an outpatient procedure, which means it can performed in the hospital under IV sedation or in the office with local anesthesia. The subnasal lip lift surgery typically takes 1 – 2 hours but procedure times can vary from case to case. After surgery, you can expect some discomfort, bruising, and swelling as with any procedure. For your comfort, you will be given prescriptions to help manage the discomfort as well as to prevent infection. You will also receive detailed aftercare instructions. In order to expedite the recovery process and optimize your surgical results, we recommend you follow the aftercare instructions very carefully.
The full results of your lip lift procedure may not become apparent for a couple of months following the surgery. However, they are typically found to be substantial, natural looking, and beautiful. Results will be noticeable immediately and as swelling subsides over the following weeks, the final results will be more apparent. Lip lift results are typically found to be a subtle, natural-looking enhancement. Some noted changes are:
Decreased distance between the nose and upper lip
A larger, teeth-revealing smile
An increase in self-confidence
A more appealing Cupid's bow
Decreased wrinkles
Improved lip lines
A more youthful overall appearance
Decreased need for lip fillers
What Does the Procedure Cost
The cost of the subnasal lip lift procedure can vary depending on the difficulty or ease of the surgery, and whether you will be having this procedure performed in conjunction with other plastic surgery procedures. The fees and costs associated with this procedure can be discussed in detail at your consultation or pre-op appointment. Our staff is always available to answer questions about procedures and costs, and can be reached by phone during regularly scheduled business hours.
Who would benefit from a lip lift?
Patients of all ages can benefit from the upper lip lift procedure. Some of us are born with a long space above the upper lip while other people acquire this look with age. No matter what your age, this procedure is designed to shorten the space above the upper lip. Even patients in their twenties undergo this procedure with fantastic results. If your lips are not as full as you would like and/or you have a long space above your lip, you will likely benefit from this procedure.

Why Not Implants?
Some women choose lip augmentation instead of lip lifts. These can be performed with fillers and implants. Both procedures yield beautiful results; however, it is believed that the lip lift will produce more natural results than implants which can sometimes result in a "duck lip"-type appearance. This surgical procedure also yields more permanent, long-lasting results.

Will I Have Scars?
Dr. Gene's expertise as a facial plastic surgeon means his attention to detail and skill results in minimal incision lines and nearly imperceptible scars. During the lip lift procedure, he will use the natural line of the lip as a guide and carefully placed sutures to minimize the potential of scars. To further decrease the risk of scarring, pay careful attention to the aftercare instructions provided by our staff.

Will My Results Look Natural?
The goal of a lip lift is to create subtle, natural, youthful-looking lips. Dr. Gene is a talented cosmetic surgeon who is skilled at producing natural-looking results. With 30 years of facial plastic surgery experience, Dr. Gene's patients leave looking naturally refreshed and more youthful, and never operated. It is his desire to perform your lip lift meticulously, and carefully to provide lips which complement the overall appearance of the face and enhance the overall beauty of your face.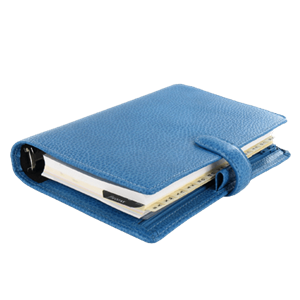 Plan Your Procedure
Recovery Time

2 - 4 weeks

Average Procedure Time

1 - 2 hours

Post-op Follow-up

5 - 7 days

Procedure Recovery Location

Outpatient
Contact Us
Related Post