Whether you're laughing, crying, worrying or sleeping, the muscles of your forehead get a lot of use each day. All of this stretching and contracting has the unfortunate effect of causing deep, vertical frown lines above the eyes, drooping eyebrows, crow's feet, and horizontal lines across the forehead, known as dynamic wrinkles. Dr. Eugene "Gene" Alford, a double board-certified plastic surgeon in Houston, TX strives for a natural look in all of his surgical procedures, but his skill is particularly important in the forehead area since the tissues of the upper face must be lifted in such a way as to correct the signs of aging without giving the patient that surprised, arched-eyebrow look. When done correctly, brow lift surgery at Alford Facial Plastic Surgery by Dr. Gene enhances the overall appearance of the face, giving you a more rested, bright, and youthful countenance. To get your best results, Dr. Gene will choose between 3 brow lift techniques (endoscopic, open, or limited incision) based on your needs, concerns, and goals to get your best, most natural result.
What are the benefits of a brow lift?
If you're hoping to address the signs of aging in your forehead in addition to lifting sagging skin, a customized brow lift in Houston, TX at Alford Facial Plastic Surgery yields several great benefits to refresh your aesthetic, some of which are:
Smooths fine lines, creases, and wrinkles
Expands the eyes for a more alert, rested look
Reduces the "tired and angry" look
Minimizes upper eyelid sagging
Raises the natural eyebrow arches
Resolves crow's feet
Reviews
"Gene Alford is always honest and trustworthy, which is why I respect his opinion."
- Anonymous /
Office Visit /
Jan 15, 2018
"Dr. Alford is brilliant! - The advice and solutions Dr. Alford provides are excellent. His knowledge and ability to identify a problem & improve or fix it are amazing."
- Anonymous /
Vitals /
Mar 05, 2019
"Outstanding Plastic Surgeon! - I have seen Dr. Alford several times and everytime has been a productive experience with excellent results. I am very pleased with all the advice & work Dr. Alford has done on me and look forward to having a fat transfer done soon! Dr. Alford is extremely knowledgeable and uses his knowledge brilliantly. Love my cheeks & lips now! Lindsay is wonderful to work with. Dr. Alford and..."
- R.M. /
RealSelf /
Mar 08, 2019
"I am very happy with my lip lift and will be returning for my injections. Dr. Alford is brilliant! He gives simple solutions to concerning medical issues and detailed information about what procedures are available and the expected results. He is helpful and generous with his knowledge. Ashley & Alison were a huge help with updating my records! Highly recommend."
- R.M. /
Google /
Jan 28, 2021
"Dr. Alford helped give me give me smile back along with gave me a chance to breathe again after multiple injuries as an event planner serving the military injury .He truly listened attentively takes his time ,very caring and makes a big difference an incredible surgeon Very Proud to recommend him and his staff"
- A.J. /
Healthgrades /
Jul 22, 2020
Previous
Next
Am I A Good Candidate For A Brow Lift?
When we grow older, skin laxity reduces and causes many areas of the face to begin to sag. This is especially true in the upper face and usually affects both men and women. When looking at yourself in a mirror, do you seem angry or tired, see frown wrinkles between your brows, or are bothered by your drooping brow? If so, brow lift surgery at Alford Facial Plastic Surgery may be the right cosmetic procedure for your goals.
How Is A Brow Lift Performed?
Brow lift surgery usually takes 1 – 2 hours to complete depending on the technique used and the individual case. The technique options include:
Endoscopic: the endoscopic approach uses a minimal incision procedure that allows the facial plastic surgeon to enter the forehead and brow area through 4 – 6 small incisions behind the hairline. The forehead muscles and skin are then repositioned and anchored to the bone. The advantage of endoscopic technique is the absence of the scalp numbness, scarring, and hair loss that often resulted from more traditional brow lift techniques.
Open: the open (also called a coronal, classic, or trichophytic brow lift) technique uses a long incision across the forehead, that is usually concealed in the hairline to access the muscles and tissue. After the plastic surgeon tightens the brow muscles and removes excess fat, the loose skin will be trimmed away and the brow will be stitched into its new, higher position.
Limited incision: the limited incision brow lift technique combines the endoscopic and open brow lift methods that is best for the sides of the forehead and smoothing the wrinkles in the corner of the eye (crow's feet). The limited incision technique is often used with an upper eyelid lift for better results.
What Should I Expect After A Brow Lift?
Following brow lift surgery, you will have an overnight stay in the hospital so your recovery can be monitored. Dr. Gene will come see you the next day in the hospital before you are discharged from the hospital to recover at home. Most patients experience few, if any, adverse secondary effects following surgery, and are usually able to resume normal daily activities within 1 week, and exercise within 2 weeks. Patients should call Alford Facial Plastic Surgery immediately if they have any signs of infections, bleeding that persists after 20 minutes of applied pressure, and any other concerns they may have. A brow lift is usually accompanied by swelling of the surrounding tissues, including the eyes and cheeks. The swelling is usually greatest 2 – 3 days after your operation. We suggest that you keep your head elevated as much as possible.
During your first post-operative visit to Dr. Gene's office (1 – 2 weeks after your surgery), a few of the staples may be removed and the progress of your healing will be checked. Removing sutures/staples is quick and uncomplicated because it is done with small delicate instruments to minimize discomfort. Ordinarily, all sutures/staples are removed within 2 weeks from the day of your surgery. During the interim, do not disturb sutures/staples yourself. Occasionally, crusts will develop around the sutures; these should be softened or dissolved by application of hydrogen peroxide on a cotton swab.
What Type of Results Can I Expect?
As the swelling and inflammation from the surgery subside, your results will become visible, but the final results are usually seen best about 6 months after the surgery. Once your incisions are healed they will be nearly invisible or easily concealed so you can enjoy your younger look. While a brow lift will minimize future aging, gravity and time will begin to affect your results, so Dr. Gene recommends that patients always use protection from the sun and environment with sunscreen and good skincare. A consultation for a touch-up can be scheduled when you want to refresh your results.
What does a Brow Lift Cost?
The final cost of your brow lift will be determined based on the technique that is used and the complexity of the case. During your initial consultation, Dr. Gene will discuss costs and help you to estimate your total expenses including hospital and anesthesia fees.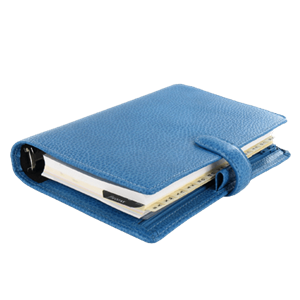 Plan Your Procedure
Recovery Time

1 - 2 Weeks

Average Procedure Time

1 - 2 Hours

Post-op Follow-up

1 Day

Procedure Recovery Location

Overnight Stay in Hospital
Contact Us
What Type of Conditions Can It Treat?
Appearing angry
Asymmetric eyebrows
Asymmetric eyes
Forehead creases (furrows)
Frown lines
Looking tired or sad
Sagging (ptosis) or low brow
Worry lines
Are There Tips That Can Help Me Through Recovery?
To help minimize swelling, the head of the bed should be elevated 30 – 40 degrees both while you are in the hospital or surgery center and for 7 days following your return home. To accomplish this, place 2 – 3 pillows under the head of the mattress and 1 – 2 on top of the mattress.
Sit, stand, and walk around as much as is comfortable beginning on your second day after surgery. Of course, you should rest when you become tired but keep your upper body as upright as possible.
Avoid bending over or lifting heavy things for the first week. In addition to aggravating swelling, bending and lifting may elevate blood pressure and start bleeding.
Avoid hitting or bumping your face and brow area. It is wise not to pick up small children and you should sleep alone for a week after your operation.
Avoid straining during elimination. A proper diet, plenty of water, and over-the-counter laxative, and walking are strongly recommended to avoid constipation.
Do not smoke or consume alcohol for 3 weeks. Both of these activities significantly slow the healing process.
Avoid sun exposure for 3 months by regularly applying sunscreen and wearing a hat outside.
What Should I Expect Regarding Incisions and Scars?
You should have no visible scarring following endoscopic brow lift since there will be 5 short incisions that are placed behind the hairline. The open brow lift technique uses an incision that is carefully hidden behind the hairline and behind the ears, so this should be difficult to detect after the surgical scar has healed properly. The limited incision technique also hides incisions in the hairline and the eyebrows, so these will also be near invisible after healing.
Can It Be Combined With Other Procedures?
To get your best results, Dr. Gene may recommend including an eyelid lift or facelift with brow surgery to evenly tighten the skin and remove all needed excess skin. The results of a brow lift may be enhanced or touched up with injectable wrinkle treatments, including BOTOX® for dynamic wrinkles and Juvéderm® or Restylane® dermal fillers.
Rejuvenate Your Appearance
Do not let your sagging brow make people wonder if you're mad, sad, angry, or tired — schedule a consultation to get more information about brow lift surgery with facial plastic surgeon Dr. Eugene Alford at Alford Facial Plastic Surgery in Houston, TX. By raising your sagging brow, you can revitalize your entire appearance and look younger and more refreshed. Dr. Alford strives for results that look natural; your forehead lift will have your friends and family saying you look very refreshed rather than thinking you had surgery.
Related Procedures