What Is Facial Fat Grafting?
While dermal fillers have become a popular cosmetic procedure, once you decide the look you want, a longer lasting solution can save you time and money. An alternative to injectable dermal fillers used by double board-certified facial plastic surgeon Dr. Eugene "Gene" Alford to add volume to the face is a fat transfer (also known as fat grafting, fat transplantation, or fat injection). Facial fat injections involve performing liposuction to suction out small amounts of excess fat from the body, usually from the abdomen or flanks. The fat is then processed in a centrifuge to separate the actual fat from any other substances for purity, and then injected into the chosen areas of the face for the desired volume increase. Since this type of filler comes directly from your own body (autologous fat), there is very little risk for rejection, which happens in a small percentage of patients who use synthetic wrinkle fillers and relaxers (Juvéderm®, Restylane®, BOTOX®, and others). Schedule your consultation at Alford Facial Plastic Surgery in Houston, TX to learn more about the benefits of fat injections for the face.
What are the benefits of facial fat grafting?
Dermal filler injections are some of the most popular beauty procedures performed worldwide. While these treatments use artificial fillers, facial fat grafting in Houston, TX has similar outcomes with a handful of extra benefits, such as:
Uses your own fat as opposed to synthetic fillers
Fills out the lips, cheeks, and elsewhere
Reduces lines and furrows
Diminishes the visibility of scars
Tightens and rounds out skin
Minimal chance of allergic sensitivity
Delivers results
Takes out excess fat from trouble spots
Little to no downtime
Reliable outcomes
Reviews
"Gene Alford is always honest and trustworthy, which is why I respect his opinion."
- Anonymous /
Office Visit /
Jan 15, 2018
"Dr. Alford is brilliant! - The advice and solutions Dr. Alford provides are excellent. His knowledge and ability to identify a problem & improve or fix it are amazing."
- Anonymous /
Vitals /
Mar 05, 2019
"Outstanding Plastic Surgeon! - I have seen Dr. Alford several times and everytime has been a productive experience with excellent results. I am very pleased with all the advice & work Dr. Alford has done on me and look forward to having a fat transfer done soon! Dr. Alford is extremely knowledgeable and uses his knowledge brilliantly. Love my cheeks & lips now! Lindsay is wonderful to work with. Dr. Alford and..."
- R.M. /
RealSelf /
Mar 08, 2019
"I am very happy with my lip lift and will be returning for my injections. Dr. Alford is brilliant! He gives simple solutions to concerning medical issues and detailed information about what procedures are available and the expected results. He is helpful and generous with his knowledge. Ashley & Alison were a huge help with updating my records! Highly recommend."
- R.M. /
Google /
Jan 28, 2021
"Dr. Alford helped give me give me smile back along with gave me a chance to breathe again after multiple injuries as an event planner serving the military injury .He truly listened attentively takes his time ,very caring and makes a big difference an incredible surgeon Very Proud to recommend him and his staff"
- A.J. /
Healthgrades /
Jul 22, 2020
Previous
Next
Am I a Candidate for Facial Fat Grafting?
A fat transfer is could be right for you if you'd like to add volume that looks natural to certain places in your face. A facial fat transfer can fill in wrinkles like laugh lines, Crow's feet, and smile lines. Fat can also reduce the visibility of acne scars and sunken areas of your face. You can also add volume to your lips and cheeks for a more youthful appearance. Similar to the results of an injectable dermal filler, like Restylane or Juvéderm, a facial fat transfer is a good treatment if you'd like your results to last for much longer. In order to be a good candidate for a facial fat transfer, you should have enough extra fat on your body to meet your goals.
how does facial fat grafting work?
The facial fat transfer procedure is performed in Dr. Gene's procedure room in conjunction with the needed liposuction under local anesthesia. Most fat transfers take about 2 – 4 hours, including the liposuction, fat purification, and fat injections. With a very careful technique, Dr. Gene produces beautiful results restoring the needed areas of the face, including filling in laugh lines, smile lines, crow's feet, acne scars, pits, plus adding volume to the lips, cheeks, temples, and eye lids.
how is facial fat grafting recovery?
You will be able to leave as soon as you feel able after your procedure under the supervision of a responsible friend or family member. A follow-up appointment at Dr. Gene's office will be scheduled for 5 – 7 days after your procedure. At that time, Dr. Gene will assess your recovery, early results, and give further care instructions. Most patients take less than a week to fully recover from fat injections to the face, but this will vary depending on the individual, how they heal, and the amount of fat transferred.
when will i see results from facial fat grafting?
The longevity of facial fat transfer can vary from patient to patient, depending on their individual healing response, the fat transfer technique used, and the volume of fat placed. A skilled facial plastic surgeon, like Dr. Gene, will very carefully inject the fat so it can establish a connection to the blood supply, which will make the results last longer. If you notice your volume decreasing over the years, you may schedule a touch-up treatment at Alford Facial Plastic Surgery.
What Do Fat Injections Cost?
The cost of facial fat injections includes liposuction and the fat transfer, will depend on the amount of fat being used and if any other surgeries are combined with the fat transfer.
Facial Fat Injections FAQs
what Conditions are Treated by facial fat grafting?
Acne scars
Crow's feet
Decreased lip volume
Decreased mid-face volume
Facial asymmetry
Facial hollows
Laugh lines
Moderate to severe facial creases
Moderate to severe lines
Moderate to severe wrinkles
Smile lines
will there be Incisions and Scars?
Any incisions made for liposuction will be small, and Dr. Gene makes them in areas that are less visible or easily concealed. The fat injections to the face should not leave any permanent marks, although patients may have some redness, swelling, and bruising for a few days after the procedure.
can facial fat grafting be combined with other Treatments?
Facial fat injections may be enhanced with fillers like Juvéderm®, Restylane®, Sculptra®, and Voluma® and/or BOTOX® wrinkle relaxer treatments. A fat transfer also matches well with face and neck liposuction, cheek implants, and a chin implant.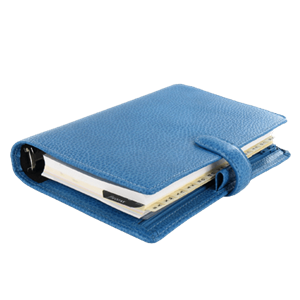 Plan Your Procedure
Recovery Time

1 Week

Average Procedure Time

2 - 4 Hours

Post-op Follow-up

1 Week

Procedure Recovery Location

Outpatient
Contact Us
Fat transfer procedures are a wonderful way to increase volume, even out lines, and enhance your gorgeous face. When you wish for a more youthful, radiant look with little downtime, we urge you to find out more about facial fat grating at Alford Facial Plastic Surgery, and find out how it can help you achieve your desired appearance. It's a good choice for men and women wanting a natural alteration and lasting results. Contact our practice in Houston, TX today to set up your consultation with Dr. Alford for this groundbreaking procedure.
Related Procedures
Related Post