Your nose sits in the middle of your face, so if it's out of proportion by being either too big or too small, it can make any asymmetry strikingly noticeable. Add to this the fact that many people suffer from a nose that doesn't function properly and you can see why rhinoplasty (also known as nose reshaping surgery or a nose job) is one of our most common plastic surgery procedures at Alford Facial Plastic Surgery in Houston, TX. Rhinoplasty can reduce or increase the size of your nose, change the shape of either the tip or the bridge, narrow the span of the nostrils, or change the angle between your nose and your upper lip. While many rhinoplasties are performed for an improved appearance, there are also those who suffer from poor nasal function caused by deformities on the inside of the nose that impair breathing, causing headaches and sinus troubles. Double-board certified facial plastic and reconstructive surgeon Dr. Eugene "Gene" Alford's goal with his rhinoplasty patients is to create a nose that appears natural, functions properly, and is in balance with the rest of the face. Typically, rhinoplasty renders excellent results with no external scarring, and while the greatest numbers are performed in the younger age groups, excellent results can also be obtained by patients in their 50's, 60's, and beyond.
Rhinoplasty Reviews
"22years Old - Houston, TX - I've always been self-conscience about my nose since I was a teenager.. I started noticing my nose having a slight division as I started getting older. This started when I was a child, I had an accident and fell and broke my nose but it wasn't noticeable until I started growing. I finally decided that it was time to do something about it because it also was long and pointy with a hump... I finally went in for a consultation with Dr.Alford and I must say he was the best choice I've ever made.!!!! He's such an amazing doctor.!!! We took pictures and he explained to me how it will also look after... He took all my concerns into consideration and he gave me the best nose ever.!!!!! I'm beyond happy with my result... I strongly recommend Dr.Alford if you are looking for a good surgeon."
- B. /
RealSelf /
Aug 24, 2015
"Best in Revision Rhinoplasty Surgery. Houston, TX - After a botched rhinoplasty in the UK I consulted with Dr. Hamilton in Houston, TX. He recommended that he not perform the surgery as it was quite a complex case, and therefore suggested going to a specialist in revision surgeries for the nose, Dr. Alford. Earlier this year Dr. Alford operated on my nose: the bump is gone and the tip is straight. What else could one ask for?"
- L. /
RealSelf /
Dec 11, 2015
"Revision Rhinoplasty - Houston, TX - Dr. Alford is excellent in communication and has a great staff. Hardly any wait time. Easy to reach and questions or always answered. Recovery was very easy."
- T. /
RealSelf /
Dec 14, 2015
"Needed Someone to Fix What Another Doctor Messed Up - Houston, TX - Never have I been fortunate to have been under the care of a physician who values your time and the impact of your health issue on you both physically and emotionally. DR. Eugene Alford does both. His office was always on time, his staff are extremely friendly and caring and he never made you feel like he was in a hurry. With Dr. Alford you feel like you are his only patient. As for expertise, he is exceptional. He sets high standards and achieves them. He is committed to getting you the best outcome possible and you are involved in his plan of care from step one. He takes the time to educate you and wants your feedback. His hands are miracle workers and I have the nose now to prove it. I can never thank him enough for giving me my confidence back."
- O. /
RealSelf /
Jan 09, 2016
"I had a rhinoplasty about 6 months ago and I am beyond thrilled. I have always wanted a nose job and I happened to break my nose so why not kill two birds with one stone. My friend recommended dr.Alford and I was very skeptical about plastic surgery. Dr. Alford is possiblly the nicest man alive. He assured me that the surgery was safe and wouldn't hurt much, he was right. My pain afterwards was minimal and my nose looks better than I ever expected. My hump is gone and I look much more feminine and I feel very confident. Anyone who wants a nose job NEEDS to go to dr.Alford. I was am so happy with the results that I allowed for my pictures to be on his website. My new nose looks like the nose I was supposed to be born with. As time goes by continuously looks better. Going to Dr.Alford is the best descison I have ever made"
- Anonymous /
RateMDs /
May 01, 2012
Previous
Next
A nose job typically takes about 2 – 4 hours, and is performed as an outpatient procedure. Rhinoplasty entails either removing bone or cartilage when there's too much present or else adding bone or cartilage when there's not enough. The nose is then repositioned, and shaped to correct the deformity, and the skin is allowed to re-drape over this new framework, resulting in the nose's new appearance. Dr. Gene may use an open or endonasal rhinoplasty technique depending on your anatomy and goals.
After your nose surgery is complete, you will be taken to a recovery area for another approximate 2-4 hours where you will be cared for to ensure your pain is well controlled and you are stable before being discharged home. You will have a follow-up appointment at Alford Facial Plastic Surgery 1 week after your surgery. At this 1 week post op appointment Dr. Gene will assess your recovery and remove any stitches or splints that were used. You are encouraged to take at least 2 – 4 weeks for your recovery before returning to normal activities. Strenuous activity, like exercise, should be avoided until you are cleared by Dr. Gene. Also, wearing glasses of any kind is prohibited for the first 4 weeks follow surgery. Please inquire about a special device that is available at Alford Facial Plastic Surgery that will allow you to wear eyeglasses without affecting your surgical results.
Rhinoplasty requires a high degree of artistry and experience on the part of the surgeon. The artistry involved in 3Dimensional crafting of bone and cartilage requires unique skills to translate from vision to execution. Dr. Gene's 25 years of experience having performed more than 5, 000 nasal surgeries you can rest assured whatever problem you have Dr Gene has seen it, diagnosed it and repaired it before. The results are also limited by certain elements out of the surgeon's control such as facial contour and shape, skin texture and thickness, the inclination of the chin, lips and forehead, and the depth of the angle between the forehead and the nose. Here at Alford Facial Plastic Surgery in Houston, TX Dr. Eugene "Gene" Alford uses advanced technology computer imaging, which allows you to actually visualize the possible results of your surgery, giving you the opportunity to provide feedback as to what you like and dislike. This amazing educational tool enables both you and Dr. Gene to clearly understand the realistic possibilities of your nasal surgery, and to become equal partners in your care.
What does Rhinoplasty Cost?
You will have a chance to review cost estimates during your consultation. There may be additional expenses including hospital and anesthesia fees that will be discussed further in your consultation.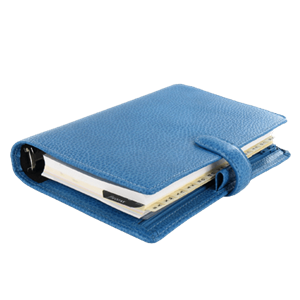 Plan Your Procedure
Recovery Time

2 - 4 Weeks

Average Procedure Time

2 - 4 Hours

Post-op Follow-up

1 Week

Procedure Recovery Location

Outpatient
Contact Us
Asymmetry
Bad shapes, angles, and/or size of nose
Birth or congenital defect
Bulbous nose
Drooping, elevated, or wide nasal tip
Injury or accident
Nasal blockage or congestion
Nasal hump or bumps
Nasal polyps
Rhinorrhea
Rhinoplasty is appropriate for anyone who is unhappy with the appearance of their nose and wants to reshape, resize, or otherwise alter their nose. Rhinoplasty is also great for anyone who has breathing trouble due to a congenital defect, medical condition, or injury to the nose. Rhinoplasty can improve nasal blockage and improve your breathing.
The surgical incisions for rhinoplasty are typically very small and made inside the nose or on the underside of the nostril, which will leave no visible scars. Proper scar care after surgery will help the incisions heal quickly and blend with the normal skin.
In some cases, it might be necessary to augment the chin or perform some additional surgery, such as a brow or eyelid lift, to achieve your desired facial balance and symmetry. This is something that Dr. Gene will discuss with you in detail during your consultation. A functional nasal surgery, like septoplasty or sinus surgery, may be added to the rhinoplasty for optimal function and appearance.
Related Procedures
Related Post