Frequent nasal infections and blockage can be caused by sinus inflammation that leads to breathing problems and chronic sinusitis. You may have tried several nonsurgical options, like nasal irrigation, corticosteroids, antibiotics, immunotherapy, or other treatments, but for a solution with long-lasting results, sinus surgery (also known as sinuplasty) can open the nasal passages and relieve sinus problems. At Alford Facial Plastic Surgery in Houston, TX, Dr. Gene often performs functional endoscopic sinus surgery (FESS) to open the natural pathways to the sinuses, improving the flow of oxygen and promoting healthier sinuses. This functional nasal surgery by double board-certified plastic and reconstructive surgeon, Dr. Eugene "Gene" Alford can remove excess tissue, nasal polyps, and other obstructions to enlarge the sinus passage for better flow and drainage. If needed, some of the sinuses (maxillary and ostiomeatal complex) can be opened to relieve chronic sinus inflammation, sinus headaches, and sinus while protecting the bone and cartilage that support the nose so you will have long-lasting, attractive results.
What Are the Benefits of Sinus Surgery?
Sinus surgery performed at Alford Facial Plastic Surgery in Houston, TX with the functional endoscopic sinus surgery (FESS) technique is an ideal method to help fix functional nasal and sinus problems. Following completion of the procedure and recovery, patients stand to experience the following outstanding benefits:
Minimizing pain in the nose and/or sinuses
Bettering nasal and sinus function
Preventing congestion, headaches, infections, chronic sinusitis, and other common maladies
Boosting sleep quality and duration
Improving overall health and quality of life
Lowering the risk of dental complications from nasal or sinus issues
Sinus Surgery Reviews
"I was involved in an aircraft accident and got to know Dr Alford after to help me get my sinuses and nose back together after trauma from the accident. Dr Alford runs a first class operation and has a wonderful staff. I never wait more then 5 minutes to see him and what Doctor will actually personally call you to follow up on things! The staff is also really fast and follows up insurance paperwork when they request it. Oh- and he did an awesome job on my first nose surgery! I'm blessed he's in the Med Center and close to home."
- M.B. /
Google /
Dec 20, 2019
Previous
Next
Candidates For Sinus Surgery
Typical candidates for sinus surgery in Houston, TX at Alford Facial Plastic Surgery include people suffering from frequent nasal congestion, sinus infections, blockages, and headaches caused by chronic sinusitis, a deviated septum, or nasal/sinus polyps. Other reasons to consider sinus surgery include:
A complex nasal anatomy
Damage to nasal passageways
Issues caused by a previous surgery
Bone thinning between the sinuses
Good candidates for sinus surgery may have one or more of these symptoms and are in good overall health. During your consultation, Dr. Alford will examine you and review your medical history to ensure you are an ideal candidate to enjoy the benefits of sinus surgery.
Sinuplasty is an outpatient procedures that usually takes about 2 hours under general anesthesia. Functional endoscopic sinus surgery (FESS) involves the insertion of an endoscope (a very thin fiber-optic tube) into the nose for a direct visual examination of the openings into the sinuses. With state of-the-art micro-telescopes and instruments, Dr. Gene removes any abnormal and obstructive tissue. In the majority of cases, this procedure is performed entirely through the nostrils, leaving no external scars. The advantage of this procedure over any traditional method is that the surgery is less extensive, which causes less swelling and mild discomfort.
Sinus surgery is usually performed in an accredited surgical facility as an outpatient procedure, so you will be able to leave with a responsible adult to recover at home when you are cleared. After the operation, you may have nasal packing, a gel solution coating the inner nostrils, or splints. We attempt to avoid the use of packing after sinus surgery, however about 10 – 20% of the time in order to ensure the best possible outcome after surgery we will use some form of packing. When packing is used nasal saline spray use is very important. The packing will be removed by the physician 3 – 7 days after surgery. If no packing is used following endoscopic sinus surgery, we will use a gel solution that coats the inner surfaces of the nose to stop any bleeding resulting from surgery. This gel will dissolve with the use of the saline nasal spray. If the nasal septum is straightened, thin splints will be sewn inside the nose to assist in keeping the septum straight while it is healing. The splints are removed by Dr. Gene a week after surgery. Removal of the splints is usually painless. Your nose may feel blocked as a result of swelling from surgery. For this reason, you must remember to breathe through your mouth. Nasal irrigation may be recommended about 10 days after the procedure to prevent crusting. Your first post-operative appointment will occur 5 – 7 days after your surgery. Your second post-operative visit will be a month after your surgery and will be scheduled at the time of your first post-operative visit. If your appointment is not made while you are in the office, please call during regular office hours to schedule a mutually convenient time.
Since Dr. Gene is careful to maintain the structural support of the nose during sinus surgery, the results are long lasting. However, an injury after your nose surgery can damage your results. In these cases, Dr. Gene recommends you make a consultation appointment to learn more about your options.
What does Sinus Surgery Cost?
Sinus surgery is usually only performed to fix a medical issue, like chronic sinusitis, and is not a cosmetic procedure, so it is generally covered by medical insurance. The office staff of Alford Facial Plastic Surgery will take your insurance information and communicate with the company to determine your coverage and any out-of-pocket costs.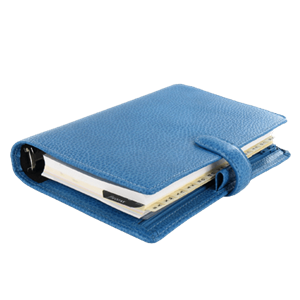 Plan Your Procedure
Recovery Time

1 - 2 Weeks

Average Procedure Time

2 Hours

Post-op Follow-up

1 Week

Procedure Recovery Location

Outpatient
Contact Us
Broken sinus from injury
Chronic allergies
Chronic sinus infections
Chronic sinusitis
Deviated septum
Enlarged turbinates
Nasal polyps
Nasal pressure
Sinus headaches
The most important thing you can do after nasal surgery is to begin liberal use of nasal saline (salt water) spray the day after surgery. Specifically, you should spray your nose with 10 – 20 puffs of saline nasal spray in each nostril every hour that you are awake. You cannot use too much nasal saline spray following nasal surgery. The salt water will dissolve any blood, mucous, or gel left in your nose after surgery. This will improve your ability to breathe through your nose, while reducing swelling and speeding up your healing and recovery. You should expect some blood tinged drainage from your nose following any nasal surgery. Even though you may not feel much initial discomfort following your surgery, pain medication should be taken as prescribed by Dr. Gene, every 4 hours for the first 24 – 36 hours after surgery. We find that many patients initially feel very well following surgery and are reluctant to take any medication for symptoms of pain. Unfortunately, the patients who tough it out often develop discomfort 18 – 24 hours after the procedure, which may then last for 3 – 4 days.
Sinus surgery uses incisions on the inside of the nose, so surgical scars will not be visible. It is still important to follow Dr. Gene's scar care instructions to prevent an inflamed scar that could obstruct your nasal passages.
Sinus surgery may be combined with another nose surgery, like rhinoplasty, revision rhinoplasty, or septum surgery. Other cosmetic face surgeries can be added to sinus surgery based on your concerns and goals that are discussed with Dr. Gene during your consultation.
Related Procedures