If diet and exercise aren't helping you to get rid of the fat deposits in the neck, jowls, and lower chin, consider chin liposuction (also known as neck lipoplasty or submental liposuction) as it can be an effective solution. These stubborn fat deposits create a double chin, sagging jowls, and an undefined profile, but chin liposuction can offer an effective solution by removing stubborn fat from the neck, jaw line, and under the chin for a slender, smooth neckline. Chin liposuction at Alford Facial Plastic Surgery in Houston, TX is extremely effective at correcting the double chin (medically known as the submental area), which is actually the result of excess neck fat and not a problem with the chin. Neck liposuction alone is most effective for younger patients with moderate amounts of fatty tissue, but older patients may need to combine neck lipo with a neck lift to remove loose skin and reveal their best results. Double board-certified facial plastic and reconstructive surgeon, Dr. Eugene "Gene" Alford will listen to your needs and concerns during your consultation before helping you determine if neck liposuction and/or another procedure will be best for your cosmetic goals.
Chin liposuction in Houston, TX at Alford Facial Plastic Surgery offers several great benefits to refine and rejuvenate your look, including:
Removes stubborn fat resistant to diet and exercise
Smooths and reduces large sagging jowls
Shrinks a double chin
Defines the jawline
Contours the neckline
Creates a rejuvenated, youthful appearance
Achieves natural-looking, long-lasting results
Reviews
"Gene Alford is always honest and trustworthy, which is why I respect his opinion."
- Anonymous /
Office Visit /
Jan 15, 2018
"Dr. Alford is brilliant! - The advice and solutions Dr. Alford provides are excellent. His knowledge and ability to identify a problem & improve or fix it are amazing."
- Anonymous /
Vitals /
Mar 05, 2019
"Outstanding Plastic Surgeon! - I have seen Dr. Alford several times and everytime has been a productive experience with excellent results. I am very pleased with all the advice & work Dr. Alford has done on me and look forward to having a fat transfer done soon! Dr. Alford is extremely knowledgeable and uses his knowledge brilliantly. Love my cheeks & lips now! Lindsay is wonderful to work with. Dr. Alford and..."
- R.M. /
RealSelf /
Mar 08, 2019
"I am very happy with my lip lift and will be returning for my injections. Dr. Alford is brilliant! He gives simple solutions to concerning medical issues and detailed information about what procedures are available and the expected results. He is helpful and generous with his knowledge. Ashley & Alison were a huge help with updating my records! Highly recommend."
- R.M. /
Google /
Jan 28, 2021
"Dr. Alford helped give me give me smile back along with gave me a chance to breathe again after multiple injuries as an event planner serving the military injury .He truly listened attentively takes his time ,very caring and makes a big difference an incredible surgeon Very Proud to recommend him and his staff"
- A.J. /
Healthgrades /
Jul 22, 2020
Previous
Next
Chin liposuction usually takes from 1 – 2 hours. Dr. Gene uses the tumescent liposuction technique, meaning that the tissue in the treatment area is first filled with a fluid solution. This technique (also called super-wet liposuction) not only minimizes bleeding, but allows for the maximum removal of fat. A thin catheter is then threaded under the skin through a small incision below the chin and/or behind the ears to vacuum out the excess fat. The incision is then closed and the patient is transported to a recovery area.
After surgery, you will have an overnight stay in the hospital where your recovery can be monitored. Before you leave the hospital the day after surgery, Dr. Gene will perform a follow up visit to check your health and go over your post-surgery instructions and recommendations. Most patients need about 1 – 2 weeks for recovery before they can return to normal activities. You should avoid strenuous activity or exercise until you get approval from Dr. Gene.
Most patients note significant improvement immediately after surgery although complete healing and final results will take anywhere from 6 – 12 weeks following the procedure. While the neck and chin will continue to be affected by natural aging, the results should be long-lasting if the patient maintains a healthy, stable weight. Significant weight gain or loss will alter the results, so patients are encouraged to follow a nutritious diet and regular exercise program.
What does Chin Lipo Cost?
Chin liposuction varies based on the amount of fat being removed and the complexity of the case. Dr. Gene will discuss estimated costs and expenses during your consultation along with the possibility of combining another surgery, like a neck lift or a chin implant. There may be additional expenses including hospital and anesthesia fees that will be discussed further in your consultation.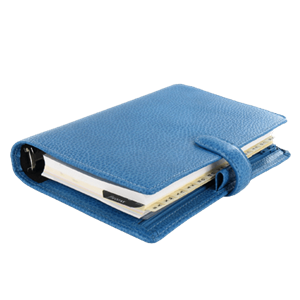 Plan Your Procedure
Recovery Time

1 - 2 Weeks

Average Procedure Time

1 - 2 Hours

Post-op Follow-up

1 Day

Procedure Recovery Location

Overnight Stay in Hospital
Contact Us
Bulges of neck fat
Double chin
Excess fat in the neck and jowls
Excess fat under the chin
Sagging jowls
Undefined profile
Weak chin
Weak jawline
The best candidates for chin (neck) liposuction have stubborn pockets or bulges of fat in their neck that cannot be corrected with a healthy diet and exercise alone. Patients should be at or near a healthy, stable weight to ensure their results last. Submental lipoplasty is great for anyone with an unwanted double chin, bulging neck profile, or sagging jowls.
Chin liposuction only needs very small incisions for the thin catheter to reach the needed areas, usually 1 – 2 incisions that are well-concealed under the chin or behind the ears. With proper scar care management, these small surgical scars should heal to be flat, smooth, and blend well with the normal skin until they are almost invisible. Ask Dr. Gene and his team about what you can do to help your scars heal cleanly and quickly.
If larger amounts of fatty tissue are present or the skin in the treatment area is very lax, Dr. Gene will often recommend liposuction in conjunction with a mini-facelift or neck lift to remove the excess skin that will be present once the fat is removed and/or to contour the neck and jaw area. The fat removed from the neck and chin can also be transferred to areas of the face that need volume, such as the cheeks. A chin implant may also be included for a well-defined, strong chin.
Related Procedures