Facelift, Neck lift, Blepharoplasty, Liposuction
Procedure Details
These photos show the remarkable change that can be achieved with a blepharoplasty, face lift, neck lift and liposuction of the chin/neck. These procedures tighten and firm overall for a slimmer face and neck. Note the open expressiveness of the eyes giving her a natural look of vigor and vitality, alert and ready for the challenges of the day. 
More
Looking rejuvenated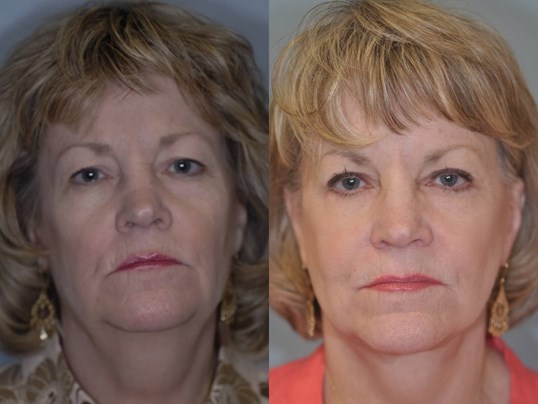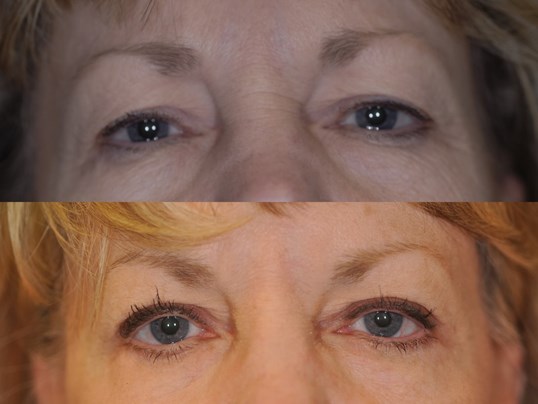 A Facelift and the removal of excess upper eyelid skin give the eyes a more rejuvenated youthful appearance. More
A new jawline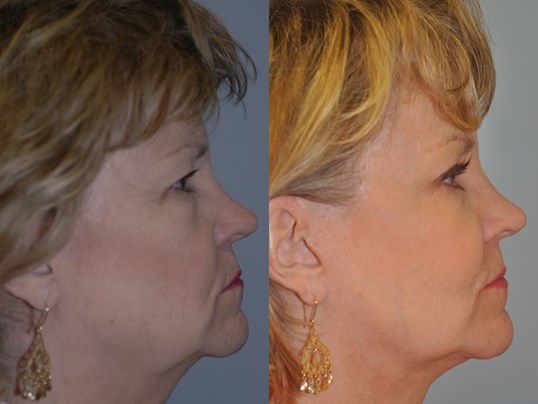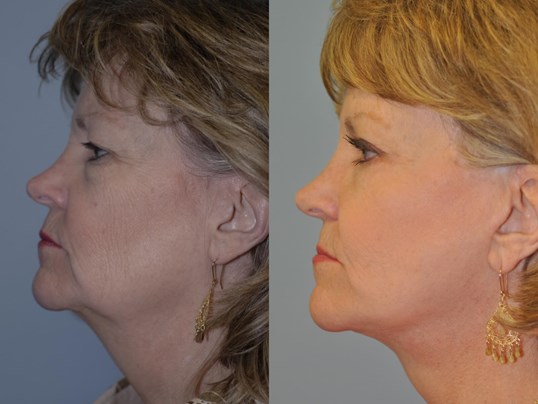 A Neck lift creates a slimmer side profile. More
Looking 20yrs younger!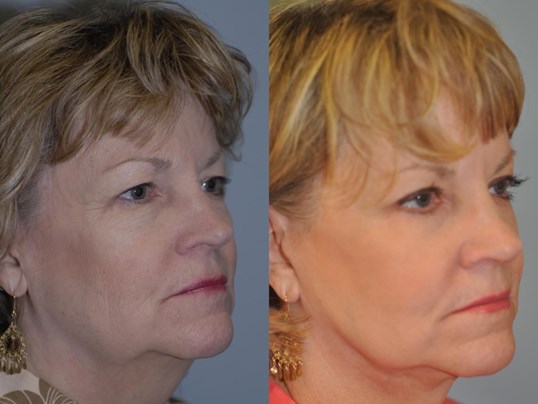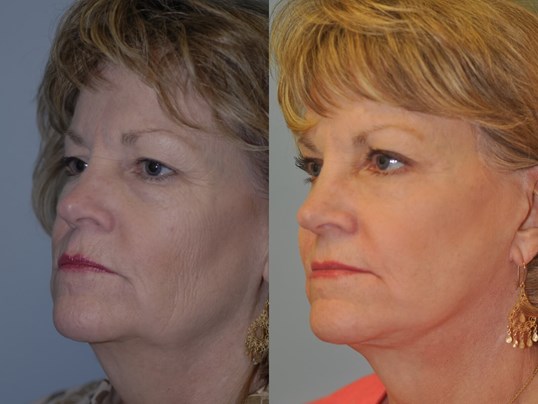 These photos show how the skin is redraped upward and excess fat from under the chin and in the neck area have been removed. The results are a slimmer face and neck. More
Location