Smiling, frowning, worrying, and more let you express your thoughts and feelings to the world in a single look. However, after decades of making facial expressions, dynamic wrinkles are created by the repetitive facial muscle movement. This can create moderate to deep lines on the face that remain even when the face is still, like frown lines, crow's feet, and horizontal forehead wrinkles. BOTOX Cosmetic injections temporarily improve the appearance of both moderate to severe frown lines between the brows, crow's feet lines, and other dynamic wrinkles. BOTOX is an injectable protein approved by the Food and Drug Administration (FDA) that works by blocking nerve transmission to the treated muscles, which smoothes the skin and the dynamic wrinkle above the muscle for softer lines and a refreshed appearance. While BOTOX is most popularly known for its ability to rejuvenate the face, it can be used as a medical treatment for excessive sweating, migraines, psoriasis, and other issues. At Alford Facial Plastic Surgery in Houston, double-board certified plastic surgeon Dr. Eugene "Gene" Alford can use BOTOX as a cosmetic to make you look and feel younger or as a medical treatment.
BOTOX® Cosmetic Reviews
"Looking Bright After Botox - Houston, TX - I chose Dr. Alford after reviewing before and after pictures on his website and at the referral of multiple friends who have had great outcomes. Restoring a youthful appearance is definitely his expertise! Dr. Alford was very informative and made me feel very comfortable with getting my first Botox injection. His staff is very knowledgable and made me feel like family! I will absolutely be returning to Dr. Alford for all of my facial rejuvenation needs."
- L. /
RealSelf /
Aug 25, 2015
Previous
Next
What are the Benefits of BOTOX Cosmetic?
Even minor wrinkles can give away your age and make you feel self-conscious. BOTOX works better than over-the-counter creams and lotions so you get gorgeous results in a shorter amount of time. Additional benefits of BOTOX include:
Nonsurgical: A BOTOX procedure is minimally invasive and doesn't require surgery or recovery time. Most treatments take less than 45 minutes.
Safe: BOTOX is proven to be safe and effective when administered by a qualified professional such as Dr. Alford.
Customizable: BOTOX can be used to treat specific areas depending on your needs and aesthetic goals.
Natural outcomes: With BOTOX, you don't have to worry about a "fake" result. The effects look natural and subtle.
A series of relatively painless injections, anywhere from 3 – 12 depending upon the chosen treatment areas, BOTOX is administered in the office with an acupuncture-size needle. The appointment will last about 30 – 45 minutes. A relaxing effect in the treated muscles is noted by the end of the first week and continues for about 3 – 6 months. There is no loss of sensation in the area and many patients report a decrease in tension-type headaches and brow aches.
You will be able to leave as soon as you feel able after your BOTOX treatment and resume your normal activities. Some patients may need about 1 day for recovery from swelling and inflammation, but most patients don't need any recovery time. BOTOX lasts from 3 – 6 months, so Dr. Gene recommends that first time BOTOX patients schedule a follow up appointment 6 weeks after their first treatment.
Although BOTOX does cause a softening of the dynamic lines that occur during facial expressions, you should always retain your full range of motion except for the vertical furrowing between the eyebrows. This is where the skill of the surgeon comes into play, and a good plastic surgeon, like Dr. Gene, will never let your face look frozen or over medicated.
The cost of a BOTOX treatment varies based on the amount used. If you are getting BOTOX for medical reasons, our front office can contact your insurance to determine your coverage and benefits. Alford Facial Plastic Surgery is proud to be part of the Brilliant Distinctions® program for Allergan products, like BOTOX. Using the Brilliant Distinctions rewards program, you can earn discounts and get special savings on products like BOTOX, Juvéderm® XC, Juvéderm® Voluma XC, Kybella®, Latisse®, SkinMedica®, and Natrelle®. Get more information at www.brilliantdistinctionsprogram.com/explore.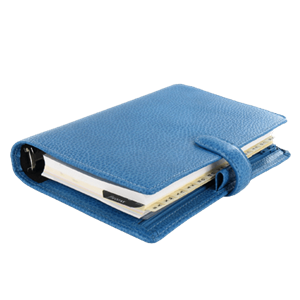 Plan Your Procedure
Recovery Time

1 hour

Average Procedure Time

30 - 45 Minutes

Post-op Follow-up

6 Weeks

Procedure Recovery Location

In Office
Contact Us
Cosmetic uses:
Dynamic lines and wrinkles
Facial asymmetry
Uneven eyes or eyebrows
Wrinkle prevention
Other uses:
Excessive sweating
Migraines
Psoriasis
BOTOX injections are a perfect fit with Dr. Gene's philosophy that less is more, and he will often recommend the rejuvenating improvement gained by this painless, highly efficacious and safe treatment versus other costly and invasive procedures. BOTOX is also a great way for a patient to dip their toe in the rejuvenation waters without any permanent effect.
Complications are rare with BOTOX although occasionally, less than 1% of the time, a slight drooping of the eyebrow or upper eyelid may occur, but this is easily reversed. During the initial consultation, Dr. Gene will ask for your medical history and explain any possible reactions or effects that should be watched for during your recovery.
For longer-lasting results that address wrinkles and sagging skin, a facelift or brow lift may be considered. Many patients prefer to start with BOTOX until they have figured out their best look and then schedule a facial lift with Dr. Gene to save them from frequent visits. Many patients also include dermal filler injections, like Juvéderm, Radiesse, or Restylane, to treat static wrinkles and add volume to certain areas of the face. Facial fat grafting may also be used for longer-lasting volume.
Related Procedures