Large, protruding, uneven, or misshapen ears can present a self-esteem challenge to patients of any age, but this is especially true during the formative years of childhood where a positive self-image is critical to a child's personal and psychological growth. Otoplasty (also known as ear reshaping surgery) corrects the size, shape, and position of the ears, including protruding or deformed ears, with ease and relatively little discomfort. The set-back otoplasty by double board-certified facial plastic surgeon, Dr. Eugene "Gene" Alford, involves either removal or reconstruction of the cartilage and skin of the ear through an incision that's placed at the back of the ear. Otoplasty at Alford Facial Plastic Surgery in Houston, TX can be performed on patients of any age, starting as young as 5 or 6, but it can have dramatic psychological and physical benefits in both children and adults. Dr. Gene can also help patients who need repair or reconstruction on their ear or ear lobe after an accident or injury, including stretched ear lobes.
What are the benefits of getting ear surgery?
At Alford Plastic Surgery, we encourage our patients to consider ear surgery if the following list of benefits interests them:
Reducing the emphasis on protruding ears can add to your profile
Small, minimally-invasive procedure that can be performed in the comfort of our office
Balancing the appearance of genetically-uneven ear shapes and sizes
Increased psychological and physiological benefits, including confidence in your appearance
Reviews
"Gene Alford is always honest and trustworthy, which is why I respect his opinion."
- Anonymous /
Office Visit /
Jan 15, 2018
"Dr. Alford is brilliant! - The advice and solutions Dr. Alford provides are excellent. His knowledge and ability to identify a problem & improve or fix it are amazing."
- Anonymous /
Vitals /
Mar 05, 2019
"Outstanding Plastic Surgeon! - I have seen Dr. Alford several times and everytime has been a productive experience with excellent results. I am very pleased with all the advice & work Dr. Alford has done on me and look forward to having a fat transfer done soon! Dr. Alford is extremely knowledgeable and uses his knowledge brilliantly. Love my cheeks & lips now! Lindsay is wonderful to work with. Dr. Alford and..."
- R.M. /
RealSelf /
Mar 08, 2019
"I am very happy with my lip lift and will be returning for my injections. Dr. Alford is brilliant! He gives simple solutions to concerning medical issues and detailed information about what procedures are available and the expected results. He is helpful and generous with his knowledge. Ashley & Alison were a huge help with updating my records! Highly recommend."
- R.M. /
Google /
Jan 28, 2021
"Dr. Alford helped give me give me smile back along with gave me a chance to breathe again after multiple injuries as an event planner serving the military injury .He truly listened attentively takes his time ,very caring and makes a big difference an incredible surgeon Very Proud to recommend him and his staff"
- A.J. /
Healthgrades /
Jul 22, 2020
Previous
Next
Most ear surgeries take about 2 hours, but this varies in each case. Incisions are usually made in the back or inner folds of the ear so cartilage and tissue can be removed or added to improve the shape or projection. Dr. Gene may also adjust the position of 1 or both of the ears to match each other and balance with the rest of the face. Once the ears are corrected, Dr. Gene will close the incisions and send the patient to a recovery area.
You will be discharged from the hospital approximately 2-4 hours after surgery once you are stable and your pain is well controlled so that you may recover in the comfort of your home. You should return to Alford Facial Plastic Surgery for a follow-up appointment in 1 week so Dr. Gene can check the appearance of your ears and the progress of your recovery. Most patients only need 1 – 2 weeks for recovery time before they return to their normal activities, but you should take as much time as you need to avoid complications.
The results of ear surgery are usually visible right away and continue to improve as the swelling decreases and the area heals. Your newly shaped, sized, positioned, or repaired ear should be long lasting, unless you have a future injury or accident. Any problems on concerns about your results can be discussed with Dr. Gene so you are satisfied with your ear surgery
What Does Ear Surgery Cost?
During your initial consultation, Dr. Gene can breakdown the expenses (hospital fee, anesthesia, and other) and your cost estimate.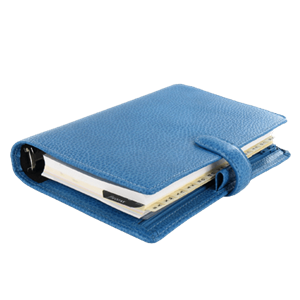 Plan Your Procedure
Recovery Time

1 - 2 Weeks

Average Procedure Time

2 Hours

Post-op Follow-up

1 Week

Procedure Recovery Location

Outpatient
Contact Us
Cauliflower ears
Disproportionate ear size
Ear asymmetry
Earlobe reduction
Ears that stick out
Elf ears
Injury or trauma to the ear
Odd ear placement
Overly large ears
Overly small ears
Stretched, torn earlobes
Ear surgery can help anyone who does not like the size, shape, or position of their ears. Otoplasty can also repair the ear and ear lobe after trauma or injury. Many patients want their ear lobes repaired after they have been stretched by heavy earrings or ear gauges. Patients are usually younger, about 5 or 6 years old or whenever their ear cartilage is stable enough for surgery, but adults are also good candidates if they have struggled with the appearance of their ears or their ears have become deformed after an accident or trauma.
The surgical incisions for ear surgery are usually well-hidden behind the ears in the hairline or in the folds of the ear. If you keep the stitches clean and follow Dr. Gene's scar management tips, the scars should fade quickly and blend into the normal skin until they are almost invisible.
Ear surgery can be very helpful in restoring your confidence, but some patients may benefit from adding nose surgery (rhinoplasty) to better balance their facial features. Older otoplasty patients may consider including a facelift since the incisions are similar and they can have a fully refreshed look that boosts their confidence. Dr. Gene can help you determine the best cosmetic procedures for your concerns and goals.
Related Procedures