For some, the neck can begin to show signs of aging faster than the rest of the face. Jowls can develop from fatty deposits at the jawline as well as a laxity in the muscles of the lower face and neck. In some cases, the muscles of the neck themselves may begin to separate and hang, resulting in what is commonly known as turkey wattle or a turkey neck. A neck lift (also called a platysmaplasty or cervicoplasty) at Alford Facial Plastic Surgery in Houston, TX creates a more youthful appearance by tightening and firming the skin and muscles in the neck. Double board-certified facial plastic surgeon, Dr. Eugene "Gene" Alford strives for a natural look in all of his procedures and many of the men and women who've undergone a neck lift are just thought to have lost a lot of weight or toned up rather than having had surgery. A neck lift can correct more than age-related problems; a neck lift is often helpful if you have lost a significant amount of weight or if genetics gave you a naturally undefined neck profile. A neck lift can also improve the jawline and eliminate a double chin to make your face and neck slimmer and better defined.
Neck lifts for our Houston, TX patients at Alford Facial Plastic Surgery provide a number of medical and aesthetic benefits, some of which include:
Removing excess skin from chin and neck areas
Improve your profile and facial structure
Rewind time and signs of aging
Provide you with newfound confidence in photos and face-to-face interactions
Neck Lift Reviews
"Women in my Late 50's Who Wanted a Fresher Look and a New Neck. Houston, TX - All my interaction have been fabulous. He so cares about you as a person. He is not in it only for the money but the love of the practice to helping people. He respects women and it shows .I feel so good about myself and ready for my 60's"
- M. /
RealSelf /
Sep 12, 2015
"Dr Alford did an amazing job with my recent neck and face lift. I am 57 yo and wanted to have the surgery done before it was so evident I needed it. I had very slight bruising after 3 days, i am so happy and my face looks 20 years younger, without looking like I had anything done. He has skill in determining how to make the face and neck look more youthful by adding back fat to areas which have recessed due to age. My profile looks like my photos from age 35."
- D.F. /
Healthgrades /
Mar 29, 2018
Previous
Next
Neck lift surgery usually takes 2 – 3 hours with the patient under general anesthesia. To begin the procedure, Dr. Gene will make small incisions under the chin and behind the ears to create access to the layers of neck tissue and muscle. First, the neck muscles are tightened and secured in their new position, then the surgeon removes excess fat and skin. Once Dr. Gene checks the neck for symmetry and general appearance, the incisions will be closed and bandaged before the patient is moved to recovery.
After neck lift surgery, Dr. Gene will have you stay at least one night in the hospital so your recovery can be monitored. The day after surgery, Dr. Gene will check on your healing before allowing you to be discharged from the hospital to continue your recovery at home. Most patient take about 2 weeks to recover after a neck lift and resume normal activity, but this differs in each patient since everyone heals differently. Further check-ups will be scheduled at Alford Plastic Surgery to remove sutures and assess your progress.
If you maintain a stable weight after your neck lift, your results should be long-lasting. The effects of aging and gravity will continue to affect your skin, but at a slower rate. Significant weight gains or loss after the procedure will affect the results, so it is best if you are at or near your goal weight before the surgery. Dr. Gene can also perform touch-up treatments that will refresh your results over the years.
What does a Neck Lift Cost?
If a neck lift is combined with another procedure, like a facelift or neck liposuction the cost will be higher overall, but certain fees will not be duplicated. During the consultation, Dr. Gene will go over the costs of neck lift surgery and anything else that may be needed. There may be additional expenses including hospital and anesthesia fees which will be discussed further at your consultation.
Excess skin and wrinkles
Lines and folds on the neck
Loose jowls
Loose neck muscles
Neck bands
Neck fat
Turkey neck/wattle
Undefined jawline
Weak profile
The need for a neck lift is not always due to a patient's age. In fact, many younger patients undergo a platysmaplasty or neck lift. Both extreme weight loss and heredity can be other determining factors. If you are unhappy or concerned about the appearance of your neck, jaw, or chin, schedule a consultation with Dr. Gene to learn more about your options.
Typically, the small incisions for a neck lift are made under the chin and behind the ears, so the scars will be difficult to see while they are healing. With proper scar care management, the incisions will become flat, smooth, and almost impossible for others to detect. More information on rules and tips that will help your scars heal well will be discussed by Dr. Gene before and after the surgery.
While a neck lift alone can provide a significant improvement, when a facelift and a neck lift are done together, it can create a total rejuvenation. Many patients add a brow lift, chin implants, or cheek implants to their neck lift, liposuction of the neck and face may be needed to get the best results.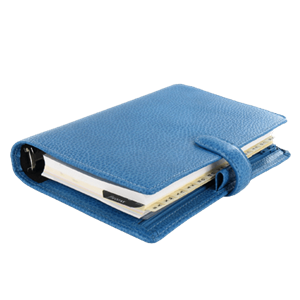 Plan Your Procedure
Recovery Time

2 Weeks

Average Procedure Time

2 - 3 Hours

Post-op Follow-up

1 Day

Procedure Recovery Location

Overnight Stay in Hospital
Contact Us
Say Goodbye To Your Turkey Neck
A personalized neck lift can address your "turkey neck" appearance to achieve the slimmer, tighter, and smoother neck you want. If you feel embarrassed about folds, extra skin, and wrinkles on your neck, we invite you to contact Alford Facial Plastic Surgery in Houston, TX today to schedule a consultation. A surgical neck lift designed and performed by Dr. Alford has changed the self-esteem and confidence of so many patients. We are excited to share this amazing cosmetic procedure with you.
Related Procedures
Related Post