Facelift, Neck lift, Brow lift and Blepharoplasty in Houston, TX
Procedure Details
Dramatic improvement in appearance 1 year after a facelift, neck lift, brow lift, blepharoplasty and liposuction of the neck. Notice how much more open and expressive her eyes appear with the browlift and blepharoplasty. The excess skin/hooding of her upper eyelids is dramatically reduced, the lower wrinkles and bags are erased! The neck lift and liposuction create a slimmer more defined neck profile and jawline.
More
A more youthful look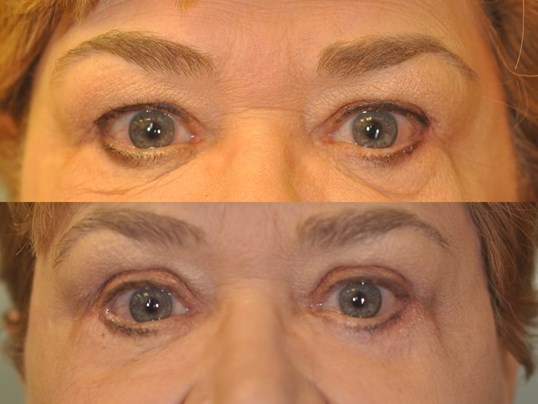 The eyes are noticeably more open and refreshed without the heavy brow and excess upper eyelid skin. More
Smooth jawline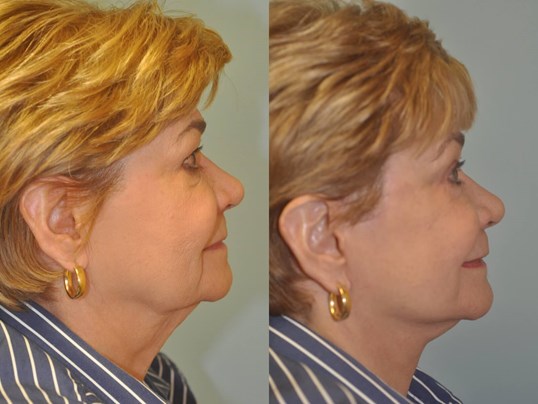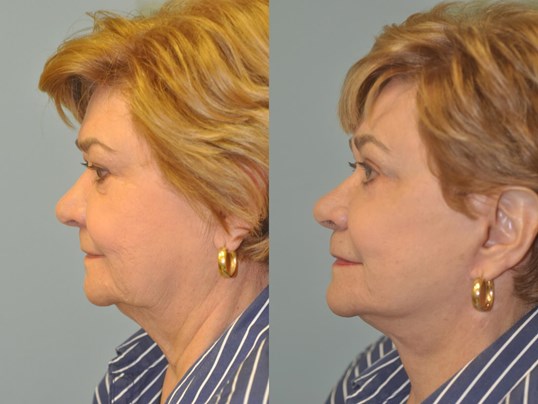 The Facelift and Neck lift tighten and firm the neck skin and muscles to create a smoother more defined jawline. More
No more jowling!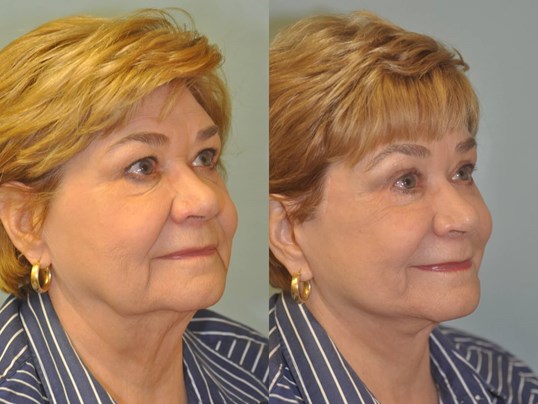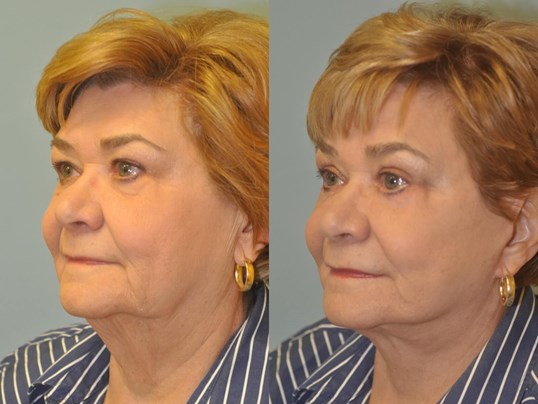 Location