The effects of age and environment on the face (lines, wrinkles, loose muscles, sagging tissue, and excess skin) begin to appear for most people in their 30's. A facelift (also known as rhytidectomy or face lift surgery) will smooth out wrinkles, lift sagging jowls, and refresh facial tissues through the neck, jaw, cheeks and eyes, which gives the face a more youthful appearance. Double board-certified facial plastic surgeon, Dr. Eugene "Gene" Alford in Houston, TX uses the most advanced surgical techniques to tighten and elevate the skin, deep muscles and fatty tissues of the face and neck. Each operation is tailored to not only match your individual facial structure, but also your goals and desires. At Alford Facial Plastic Surgery, Dr. Gene performs facelift surgery that aims to make you appear more youthful and refreshed, without that operated-on look. With many techniques, from a mini-facelift to a modified, limited-incision, or a traditional facelift, each patient's surgery will be tailored to achieve their best results.
What Are the Benefits of A Facelift?
No other aesthetic procedure provides the wide-ranging benefits to dramatically rejuvenate your overall appearance that a facelift can, including:
Offering several surgical options to customize your procedure
Addressing multiple signs of aging at once
Tightening loose, saggy skin
Smoothing lines, wrinkles, and creases
Reducing a double chin and large or sagging jowls
Defining the jawline
Contouring the neckline
Surgical scars are virtually invisible
Results are long-lasting and natural-looking
Effective for both men and women
Facelift Reviews
"Women in my Late 50's Who Wanted a Fresher Look and a New Neck. Houston, TX - All my interaction have been fabulous. He so cares about you as a person. He is not in it only for the money but the love of the practice to helping people. He respects women and it shows .I feel so good about myself and ready for my 60's"
- M. /
RealSelf /
Sep 12, 2015
"Dr Alford did an amazing job with my recent neck and face lift. I am 57 yo and wanted to have the surgery done before it was so evident I needed it. I had very slight bruising after 3 days, i am so happy and my face looks 20 years younger, without looking like I had anything done. He has skill in determining how to make the face and neck look more youthful by adding back fat to areas which have recessed due to age. My profile looks like my photos from age 35."
- D.F. /
Healthgrades /
Mar 29, 2018
Previous
Next
Who Is a Candidate for a Facelift?
Most people inquiring about a facelift are annoyed by visible drooping in the temple to jowl sections of the face. Facelift surgery can target one or more areas, depending on your personal desired outcome. Candidates should understand that age doesn't necessarily dictate the optimal time to seek out cosmetic facial surgery. There are many unique aesthetic concerns, as well as numerous lift methods, to inform the choice. The facelift used will vary for candidates under 50 versus those with more advanced aging. Skin laxity is one of the most important factors in the decision-making process. Further, facelift patients must be in good physical health, refrain from smoking, and have realistic result expectations.
How Is A Facelift Performed?
The length of facelift surgery will depend on the technique used, but most facelift surgeries last 4 – 6 hours. A traditional facelift makes incisions that start in the hairline and curve under the ears to the lower hairline. The limited-incision technique uses smaller incisions from the earlobe and around to a small section of the hairline, plus a small incision under the chin. A mini-facelift uses small incisions as needed. After the incisions are made, the surgeon will tighten and lift the muscles of the face, remove pockets of fat, and then re-drape the skin. Once the facial layers are in the correct place, the plastic surgeon will set the new structure with stitches or clips before closing the surgical incisions.
What Should I Expect After A Facelift?
Once the surgery is over, you will have an overnight stay in the hospital or The Intercontinental Hotel where you will be properly cared for and you can be monitored for any concerns. A pressure dressing will be applied immediately after surgery. It is to remain in place until the following morning and should not be adjusted or removed by anyone except Dr. Gene or his nurse. You should be as quiet as possible during this time. A great deal of talking or too many visitors is discouraged. If your dressing begins to feel excessively tight or uncomfortable, ask the nurse to report it. Dr. Gene will perform a follow-up appointment before the patient is able to leave the hospital and recover in the comfort of their home. A light facial wrap will be placed before the patient leaves the hospital and should be worn at all times, except when bathing, for 7 days after your surgery. Use of this wrap is important in achieving an excellent result from your procedure. Most patients need about 2 – 4 weeks for recovery before they can return to their normal activities. Dr. Gene will go over instructions for your facelift recovery, including ways to minimize swelling, discoloration, and pain, as well as signs to watch for during healing.
What Type of Results Can I Expect?
When asked the age old question: "How long will this facelift last?" Dr. Gene has this to say: "If the facelift I perform makes you look 10 years younger, you will always look 10 years younger than you would if you'd never had a facelift. Aging continues, but it never catches back up." Other factors such as genetics, smoking, sun exposure, stress, and diet will impact both the outcome and longevity of any facelift. Patients are urged to discuss these issues with Dr. Gene as part of their decision-making process. Dr. Gene can also perform touch-up procedures and use injectable wrinkle treatments to refresh your results.
What Does a Facelift Cost?
The estimated cost of your facelift will be discussed during your initial consultation with Dr. Gene. There may be additional expenses including hospital fees, anesthesia, your overnight hospital stay, and more that will also be talked about during your consultation.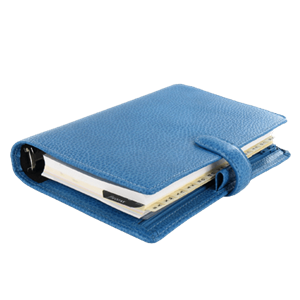 Plan Your Procedure
Recovery Time

2 - 4 Weeks

Average Procedure Time

4 - 6 Hours

Post-op Follow-up

1 Day

Procedure Recovery Location

Overnight Stay in Hospital
Contact Us
What Type of Conditions Can It Treat?
Facial features that appear older than you feel
Deep creases (nasolabial folds)
Displaced facial fat
Double chin
Dynamic wrinkles
Etched lines (marionette lines)
Facial asymmetry
Jowls
Lost muscle tone
Sagging or loose skin
Static wrinkles
Is A Facelift Right For Me?
While age is not as important as the specific appearance of the individual, there are traditionally 2 groups of patients who derive the greatest benefit from facelift surgery: a) the younger man or woman who wishes to forestall the signs of aging and maintain a youthful appearance, and b) older individuals who want to turn back the clock. Although more enduring results can be obtained in younger patients, since their underlying tissues are more elastic, the benefits of a facelift at any age are significant.
What Should I Expect Regarding Incisions and Scars?
Dr. Gene takes extra time to hide these incisions as much as possible either in or along the hairline, and behind the ears while preserving the hair in front and behind the ears. These incisions become almost invisible within several weeks of surgery, and most patients return to normal social, and business activities within 3 – 4 weeks. If bruising or discoloration occurs, in the first few weeks after surgery it is easily camoflauged with makeup. Do not apply makeup over the incisions themselves until a day after the sutures have been removed. You may apply makeup up to the line of the incisions.
Can It Be Combined With Other Procedures?
To maximize the results of facelift surgery, Dr. Gene may talk to you during the consultation about complementary procedures such as eyelid surgery, facial implants (chin and/cheek), fat transfer or face and neck liposuction. Dr. Gene will talk to you about your needs, concerns, and goals, then perform a physical examination before making any recommendations. Using Mirror Imaging software, Dr. Gene can help you visualize the potential results of a facelift and other procedures.
What Is The Right Facelift for Me?
Facelift surgery can turn back the hands of time for your face and help create a rejuvenated appearance. Thankfully, there are a wide variety of choices for surgery based on your individual concerns and goals. This procedure is meant to help you look younger, but natural. For more information, we welcome you to call Alford Facial Plastic Surgery in Houston, TX to set up your private consultation with Dr. Gene.
Related Procedures
Related Posts