At Alford Facial Plastic Surgery in Houston, TX we continuously strive to bring innovative treatments to our patients that will deliver the best possible outcomes. Aquagold® fine touch is a 24-carat gold medical facial device that has become increasingly popular among the Hollywood elite including Kim Kardashian.
Aquagold Facial Reviews
"Dr. Alford is hands down the most amazing plastic/reconstructive surgeon out there. I was involved in a terrible accident that left me in a coma with MAJOR facial trauma from the bed of an 18 wheeler. I was so scared to wake up and dive into the medical world but Dr. Alford made me feel not only in the best medical skilled hands, but so comfortable and that I one day could return to what I once looked like before the wreck. If anyone wants to see truly MIRACLE before and after photos at the hands of Dr. Alford, please reach out. If anything ever came up again, I wouldn't go anywhere except Dr. Alford. Can't recommend him enough! Ps: if you love dogs, his service dog, Sam, is the best add on to the office. 10/10!"
- H.P. /
Facebook /
May 05, 2019
Previous
Next
What are the Benefits of an Aquagold Facial?
There are many reasons people choose Aquagold as their ideal facial rejuvenation treatment at Alford Facial Plastic Surgery. Not only is it safe, comfortable, and painless, but Aquagold also provides various benefits for your skin. Here is why this option is so popular:
Safe, comfortable treatment: There is virtually no downtime and minimal discomfort associated with the Aquagold facial.
Long-lasting results: Patients who choose Aquagold can enjoy long-lasting results with just one session, as opposed to over-the-counter creams that only provide short-term results.
Customizable: With Aquagold, each treatment is customized to meet the individual needs and goals of each patient.
Treat a wide variety of skin issues: Aquagold is effective in managing multiple signs of aging at the same time.
Who is a Candidate for an Aquagold Facial?
Aquagold is suitable for men and women of all ages looking to improve the texture and tone of their skin. It is especially beneficial for those wanting to slow down premature signs of aging. An assessment at Alford Facial Plastic Surgery is necessary to ensure your candidacy for this advanced procedure. Inform our staff about any medical conditions, allergies, or skin sensitivities you may have during a consultation so we create a treatment plan based on your unique needs and goals.
The Aquagold Facial, also known as the Botox facial, is a patented treatment that utilizes a micro-infusion delivery to provide a completely customizable facial treatment.
The Aquagold® facial procedure is a quick and easy procedure resembling microneedling that uses customized serum cocktails using a combination of products such as dermal fillers, Botox and vitamins to treat signs of aging such as:
Reduce fine lines and wrinkles
Shrink large pores
Soften and smooth skin texture
Reduce redness
Plump skin
Enhancing youthful natural glow
Rejuvenate the face, neck, décolletage and hands
Improve skin hydration
The Aquagold® treatment will take less than 45 minutes to administer. The majority of patients report little to no pain after receiving the treatment. During your appointment with Alford Facial Plastic Surgery, Ashleigh will conduct a thorough consultation to learn about you, understand your aesthetic goals, and create a customized serum cocktail that is unique to you. After the treatment, it is normal to experience a little redness at the treatment area, which should subside within a few hours.
We recommend that you not wash your face or wear any makeup until the day following your treatment. This allows ample time for your skin to absorb the serum properly.
Most patients notice results within 3-7 days of their first treatment. One can expect results to last between 3-6 months. In order to maintain optimal results, our team recommends continuous treatment throughout the year. Contact our office to set up a consultation for your Aquagold facial at Alford Facial Plastic Surgery in Houston, TX.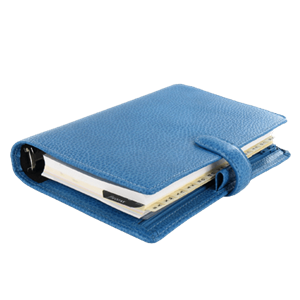 Is the Aquagold facial the same as microneedling?
No, the Aquagold facial is a specialized cosmetic treatment that involves microchanneling and microinjecting customized ingredients into the skin. It utilizes a device called Aquagold ® fine touch™, which includes 20 ultra-fine, gold-plated needles.
Is the Aquagold facial safe for all skin types?
Generally speaking, the Aquagold facial is considered safe, appropriate, and effective for all skin types. Because the treatment is customizable, our team can tailor the specific approach and any projects used to align with the patient's skin type, concerns, and other factors.
Does an Aquagold facial hurt?
For most patients, the Aquagold facial is fairly well-tolerated and is considered a relatively comfortable procedure. Prior to the treatment, a topical numbing cream can be applied to further reduce any potential discomfort if desired. Patients typically report a mild tingling or prickly sensation. If you have any concerns about pain or discomfort with Aquagold treatments, don't hesitate to let us know so we can discuss your available options to ensure your experience is as comfortable and enjoyable as possible.
Related Post