Platelet-Rich Plasma, also known as PRP, is a popular treatment used for cellular regeneration and restoration. PRP contains many natural growth factors that the body uses during the healing process. At Alford Facial Plastic Surgery in Houston, TX, PRP can be used in a variety of non-surgical procedures to promote skin rejuvenation and hair restoration for both men and women.
Reviews
"Gene Alford is always honest and trustworthy, which is why I respect his opinion."
- Anonymous /
Office Visit /
Jan 15, 2018
"Dr. Alford is brilliant! - The advice and solutions Dr. Alford provides are excellent. His knowledge and ability to identify a problem & improve or fix it are amazing."
- Anonymous /
Vitals /
Mar 05, 2019
"Outstanding Plastic Surgeon! - I have seen Dr. Alford several times and everytime has been a productive experience with excellent results. I am very pleased with all the advice & work Dr. Alford has done on me and look forward to having a fat transfer done soon! Dr. Alford is extremely knowledgeable and uses his knowledge brilliantly. Love my cheeks & lips now! Lindsay is wonderful to work with. Dr. Alford and..."
- R.M. /
RealSelf /
Mar 08, 2019
"I am very happy with my lip lift and will be returning for my injections. Dr. Alford is brilliant! He gives simple solutions to concerning medical issues and detailed information about what procedures are available and the expected results. He is helpful and generous with his knowledge. Ashley & Alison were a huge help with updating my records! Highly recommend."
- R.M. /
Google /
Jan 28, 2021
"Dr. Alford helped give me give me smile back along with gave me a chance to breathe again after multiple injuries as an event planner serving the military injury .He truly listened attentively takes his time ,very caring and makes a big difference an incredible surgeon Very Proud to recommend him and his staff"
- A.J. /
Healthgrades /
Jul 22, 2020
Previous
Next
What Areas Can Be Treated with PRP Treatment?
At Alford Facial Plastic Surgery, PRP is often used to treat thinning hair as well as an active ingredient in an Aquagold Facial, also known as a "Botox Facial". In other cases, it can be applied topically after a laser or facial procedure to help facilitate healing and reduce downtime.
Common areas to treat include, but are not limited to, the:
Scalp
Brows
Face
Neck
Chest

Benefits of PRP Treatment
PRP therapy has become very popular among medical and aesthetic industries due to its impressive results using a patient's own tissue.
Benefits of PRP:
Little to no downtime facial treatment
PRP is platelets from your own blood – not a foreign substance
Boosts natural collagen production and cellular regeneration
Improves skin tone, texture, hyperpigmentation, scars, acne and pore size
Restores volume and reduces fine lines & wrinkles
Stimulates new hair growth in dormant areas
Can be used in conjunction with other spa treatments and fillers such as Aquagold Facial

How Does the PRP Treatment Work?
PRP treatments are performed in the comfort of our office located in the Texas Medical Center. After a small amount of blood is collected from you, we place it inside a centrifuge where it will be spun for approximately 10 – 15 minutes allowing the blood to be separated into 3 different layers:
Platelet-Rich Plasma (PRP)
Platelet-Poor Plasma
Red Blood Cells
PRP, known as "liquid gold," due to the natural healing properties and gold translucent color, will be extracted into a syringe for Dr. Alford to use on the identified treatment area. The procedure takes approximately 30 – 45 minutes to complete depending on the area being treated. To schedule your PRP Treatment today, call our office in Houston, TX!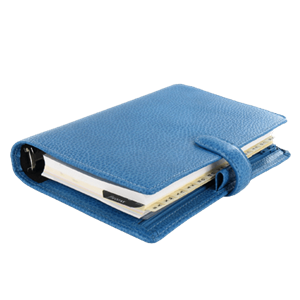 Related Procedures
Related Post