Nasal Valve Repair and Functional Rhinoplasty
Procedure Details
This young gentleman had complained of nasal obstruction on the right side following an injury to his nose. His septum was deviated and he had a collapse of his nasal valve. When he would take a deep breath in the side walls of his nose would collapse inward. After his nasal valve repair and functional Rhinoplasty he was able to breathe perfectly and he also enjoyed a straighter more symmetrical appearance to his nose.
More
Repair of Nasal Valve Collapse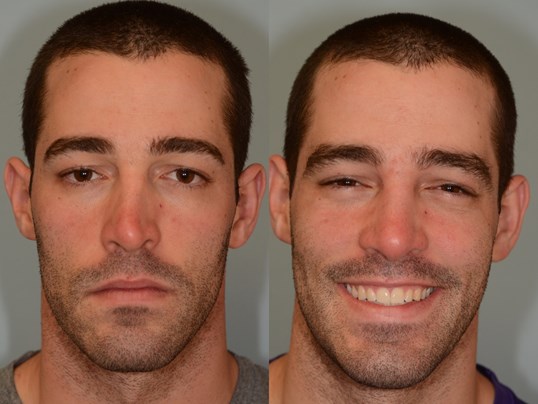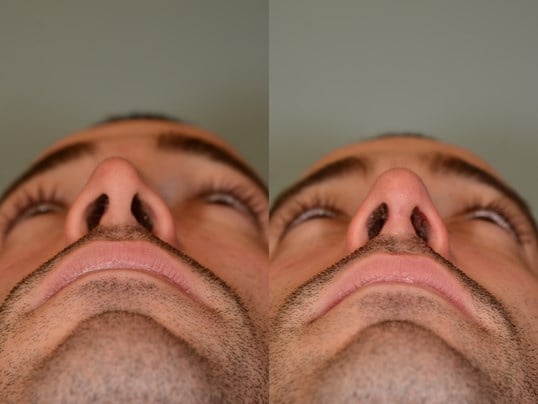 Notice the now straight appearance of the nose and nearly invisible transcolumellar scar on the underside of the nose More
Breathing Restored!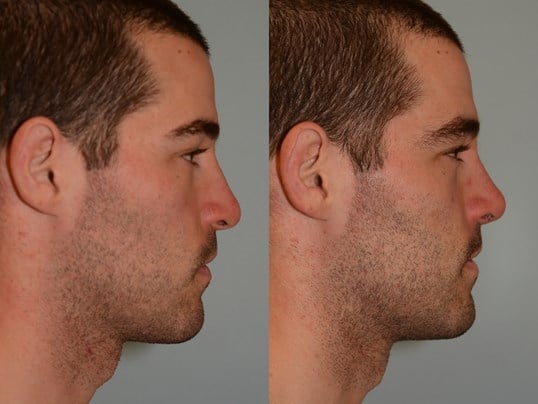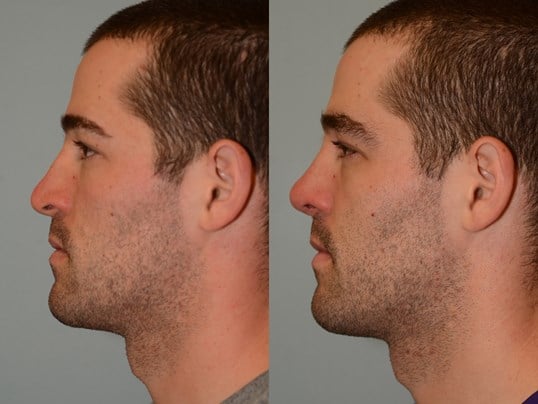 Notice how the tip of the nose no longer hangs, it is now in the correct position More
Notice the improved slope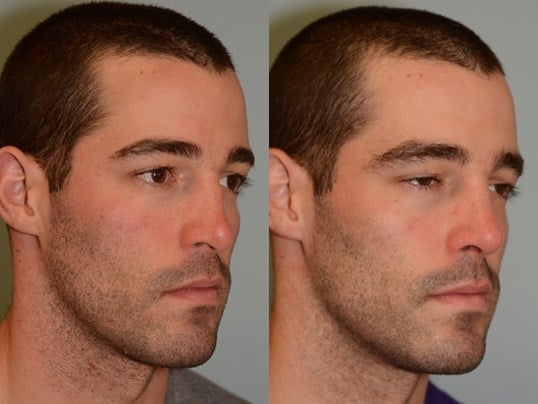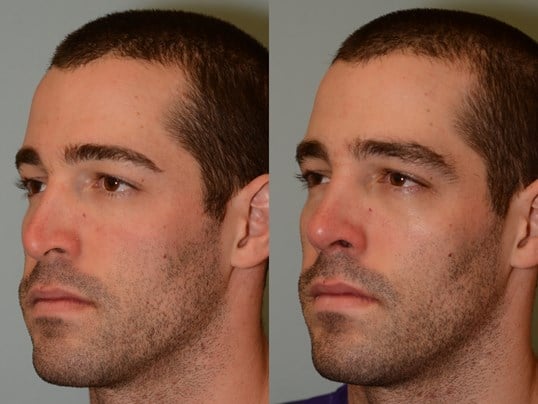 Location