Facelift, Neck lift
Procedure Details
This long time patient of mine felt it was time to give herself a new refreshed look. I'm grateful she enjoys her results so much that she has referred numerous family and friends to me. These photos are 18 months post Facelift and Neck lift. She also benefits from regular Botox injections to erase deep forehead lines and wrinkles.
More
Facelift and Neck Lift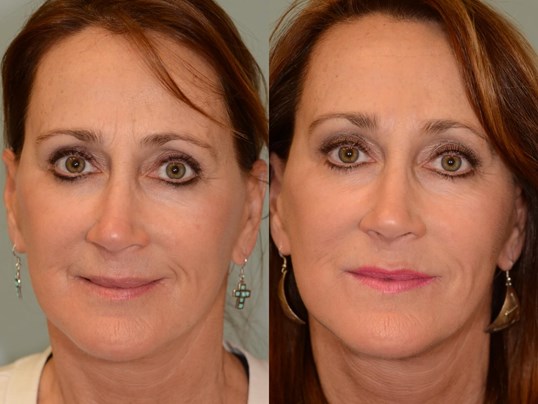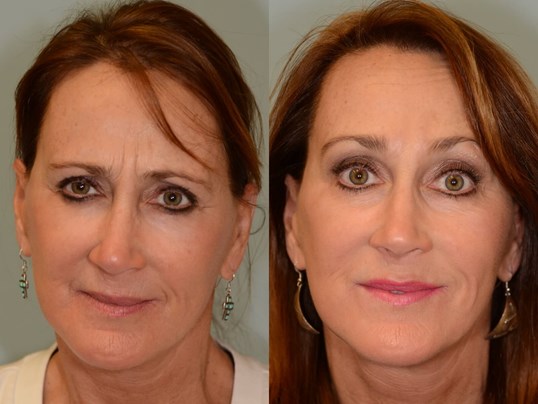 A facelift and neck lift gave this patient an overall slimmer appearance. More
A more defined jaw line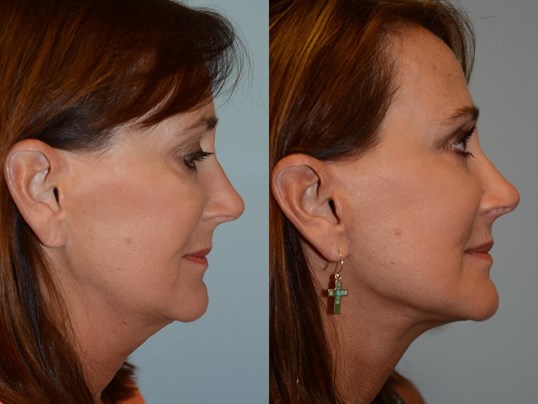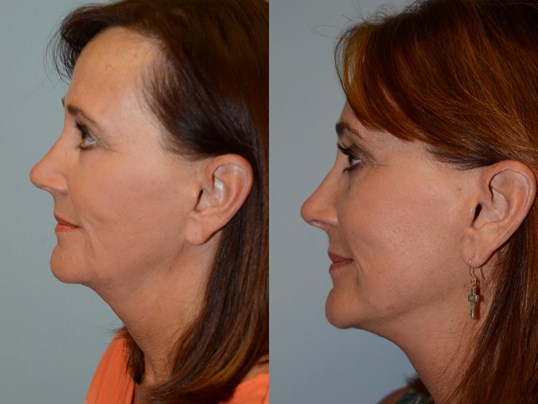 These photos illustrate how tightening and firming neck muscles and skin with a neck lift result in a more defined, slimmer neck contour. More
No more jowling!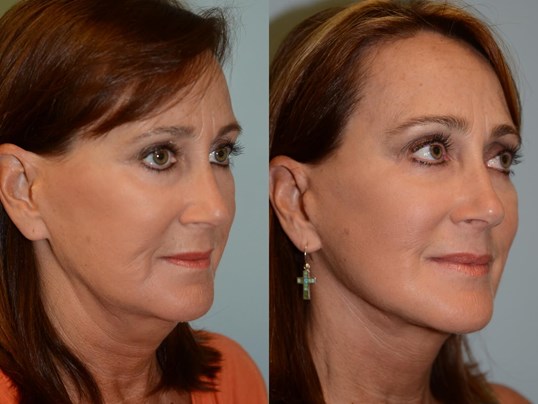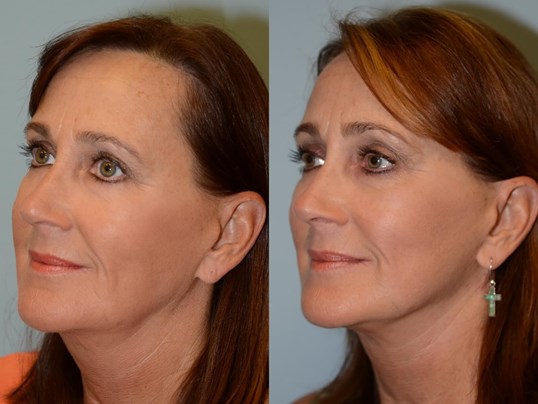 An Alford Facelift and Neck lift erased years of her appearance and enhanced her already natural beauty. More
Location